Testimonial Page
Hey Amy! Hope you are doing well. 
Sandy is so wonderful – she is getting more playful with other dogs, more spunky & friendly, and even has started to bark when people drive up to our house, which is something she has NEVER done lol! 
Brian and I have started to think about perhaps getting another dog in 2023. Could you put us on a waiting list for your next litter of puppies? We would love to get another golden to love and for Sandy to be best friends with! 
Looking forward to hearing from you soon!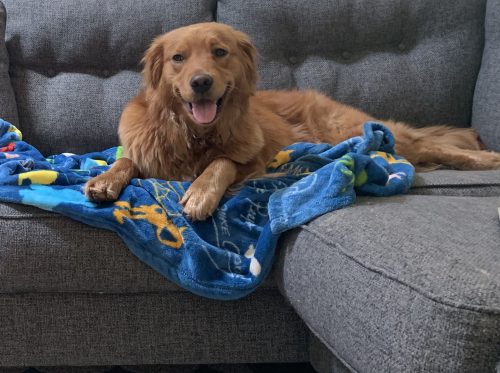 Thought I would send you an update
Can't believe Jake is going to be 5 in Oct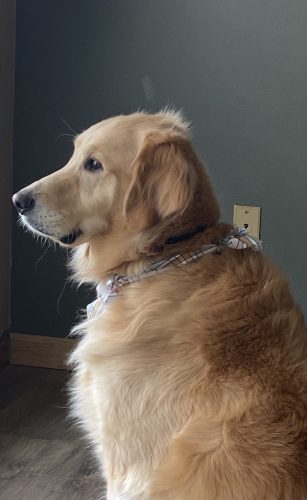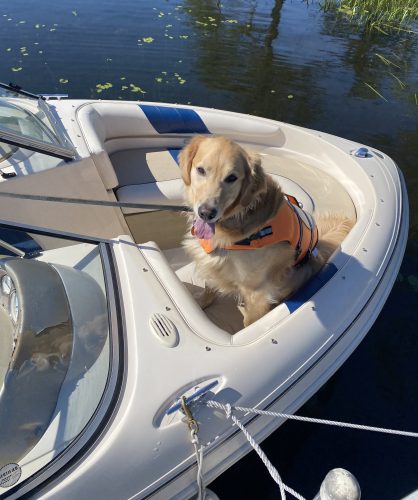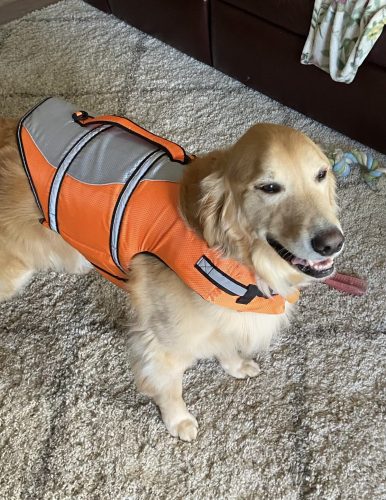 August, 2022
~ Litchfield, NH
She is getting big and is the sweetest with her dog sisters 🙂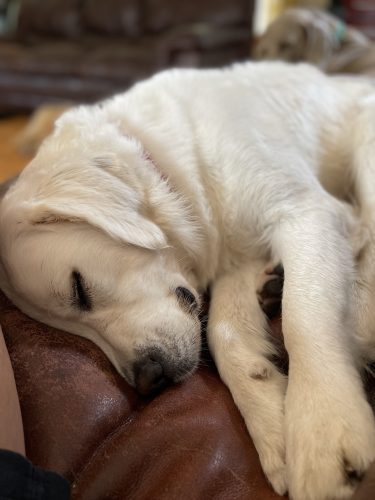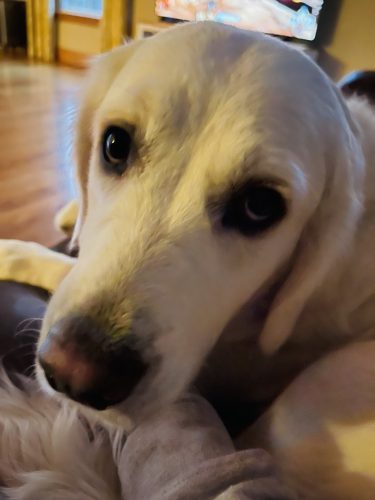 July, 2022
~ Southwick, Ma
Hi Amy, meant to send this to you on Mr.Hobsons 2nd birthday on Tuesday! We had a nice little party for him…lol!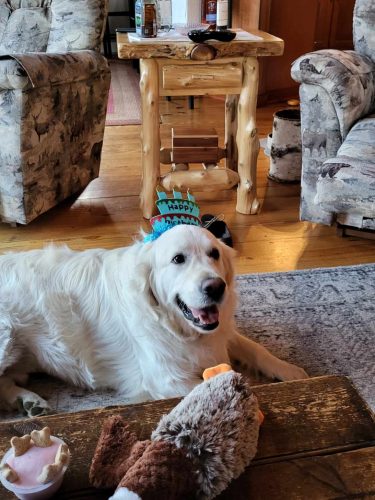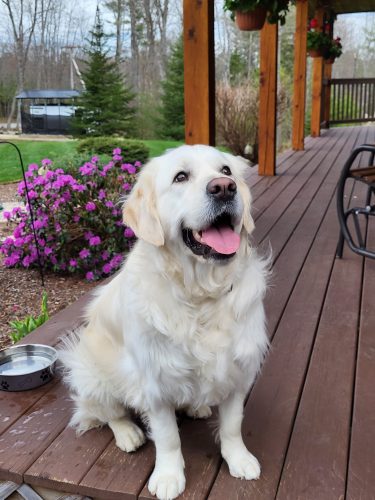 May, 2022
Barnstead, New Hampshire
I can't believe she's a year old! I hope all is well with you.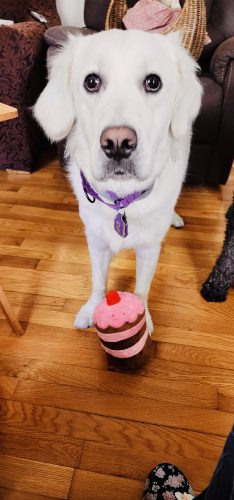 Hi Amy! We have had Daisy for over a year now and I just wanted to let you know she is the most amazing dog I've ever had.
Her temperament is amazing! We recently had a baby (now 8 months old) and she ADORES the baby.  She is always laying down next to him.  Everyone compliments how beautiful she is and how well behaved she is. Thank you for bringing this amazing girl to our family!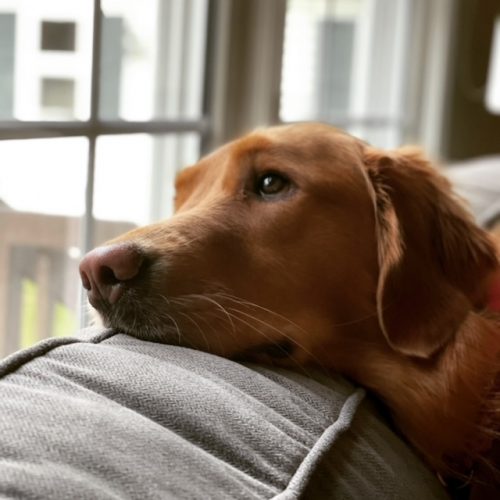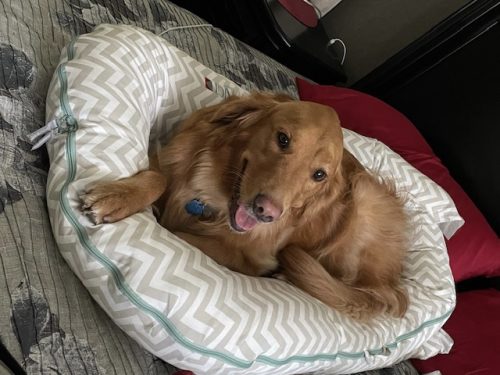 November 11th,  2021
South Glastonbury, CT
Hi Amy! We picked up our Murphy in June 2019. I've been meaning to send you picture updates!
He is now 2 years old and we are so in love with him. He is the sweetest boy with such a good temperament. He loves to have fun and play with tennis balls out in the yard but also loves to cuddle and get his belly rubs. He is always smiling, as you can see from the photos below; such a happy pup!
He's our buddy and we love him so much. Thank you for our fur baby who brings us so much joy every day! He truly is the best thing that ever happened to us!
Framingham, MA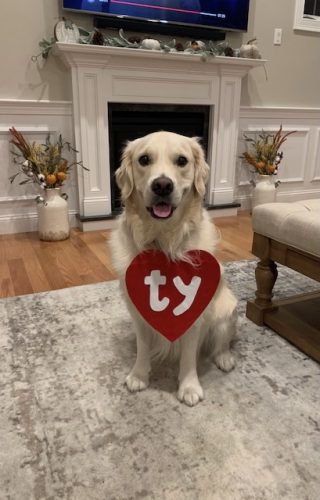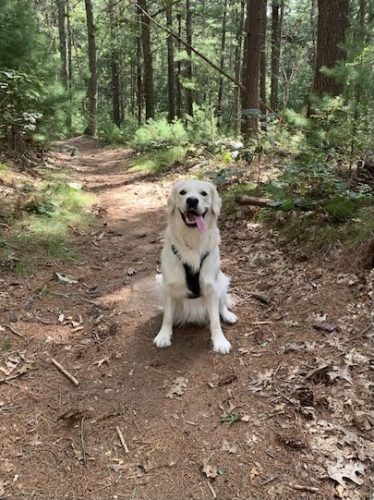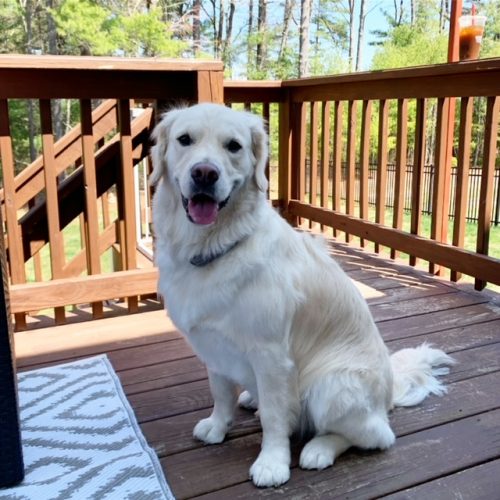 ~ Thornton Family 
August, 2021
Our babies Chelsea and Chadwick are almost 11 months already.  Beautiful and sweet and they love their playdates 💖
Cheshire, CT &  Wallingford, CT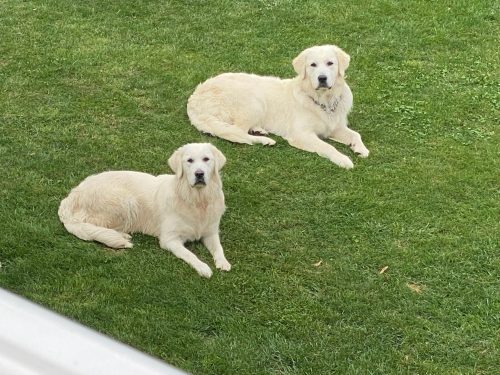 October, 2021
Hi Amy,
I hope this email finds you well and you're enjoying the holiday season!  This email is long overdue but I want you to know how lucky we feel to have Tucker as part of our family!  He's going on 17 mos now and he is so beautiful, loving, gentle and sweet.  We are so fortunate!  We are at the point of considering another puppy and would love to see if we could connect with you again to make that happen :))  You made the experience so wonderful with Tucker!  Will you be having any puppies available?  
Would love more information!
Thank you!  Hope to hear from you soon 🙂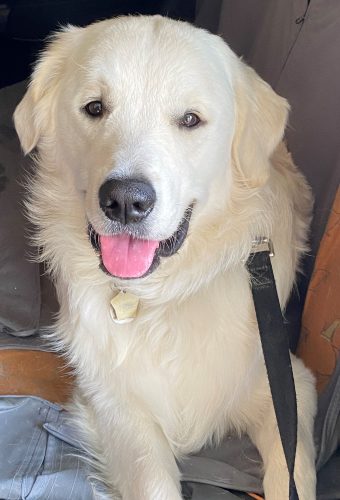 Hi Amy,
Our baby Midge, who we adopted in February, is doing great!  She is a beautiful, bright, loving dog who brings so much joy to our lives!
Here is a picture of our beautiful Midge!  Yukon and Klondike sure made beautiful  babies!
Take care,
Wanda
September 2021
Gilmanton, NH 
Hi Amy, I thought you might like to see want a beautiful boy Jake has become. He is such a lovey boy. 
Wishing you a Merry Christmas!
~2021
Harrison, Maine
Hi Amy, Just wanted to reach out with a 1 month (and a week) update with Clark! He has brought so much joy into our lives and we couldn't imagine loving anything more than we love him! I attached an updated photo of him! Can't believe how much he's grown already!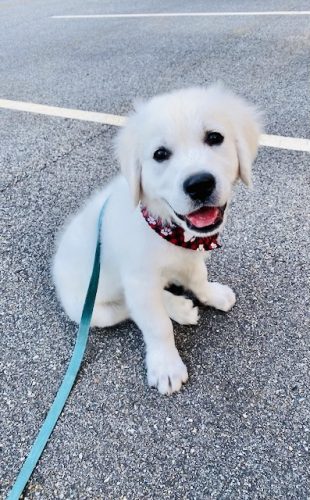 August 2021
Manchester, NH
Hi Amy,
We can't believe Luna is already one years old!!!  She is such a sweetheart and very smart young lady💜 I was wondering if you could recommend a place where we could board Luna.  We are doing a family vacation  and I want her first experience to be a good one. Thank you for help!!
~ Lola & Luna
Goffstown, NH
July, 2021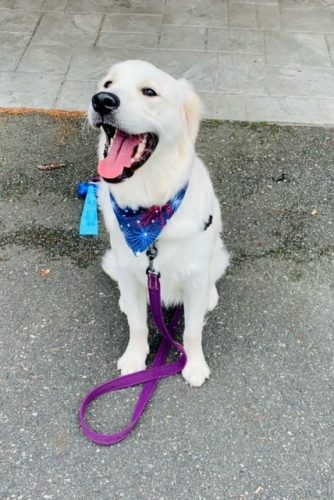 Hi Amy,
We bought two golden puppies from you back in 2017. Charlie's birthday is July 30th (Clover/Yukon) and Brooklyn's birthday October 23rd (Sampson/Klondike).  I just want to say thank you so much for giving us the greatest gifts! These dogs are such a huge part of our family and provide us with so much love and joy.
Brooklyn is a hunter! She loves the outdoors and seeks out and chases all the wildlife in our backyard. She loves to join my husband in an task he is doing. She is always retrieving things for us. She is such a sweet girl! She is best friends with our mailman and greets him every day. He enjoys seeing her too.
Charlie is a big teddy bear who just loves attention and is always looking for hugs and kisses. He is very calm and sweet. He is happy to lay on the front porch and enjoy the sunshine. My daughter refers to him as her best friend in the world. He really is a great listener and provides all of us with so much love and support.
Here are some pictures!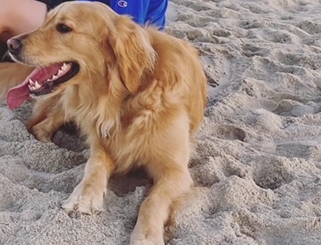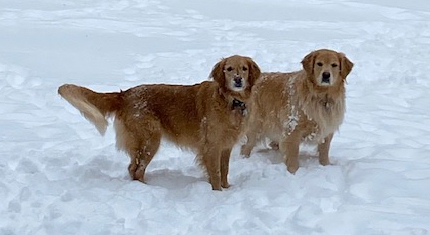 June 2021
~ Coady Family
Georgetown, Ma

Here we are, almost 11 months.  Natchitoches, is a very handsome boy! Very smart. Doesn't jump on people, stays around, follows all of his commands, ready to pass his citizenship test. He loves walks around the neighborhood, and all of his doggy friends in our town. He is quite the local celebrity as a completely white golden retriever. So Did I mention how Handsome he  is? LOL.  I'm tempted to get another one, but I'm afraid the next one won't be as easy. By the 10th day he came home with me he was sleeping through the night, 10 hours!. Never ate any furniture, never messed in his crate. My cousin says he is false advertising for puppies! Thank you for helping me find my baby.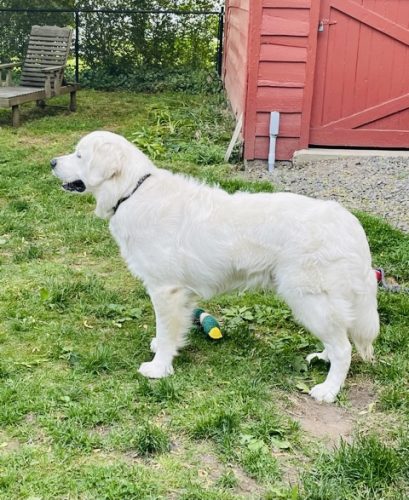 ~May 2021
Strafford, NH
Hi Amy. Just updating you on Vinny. They've taken very well to each other. He's very comfortable here and loves wrestling with Zoey. They are a lot of fun together.  Thanks again for working with me!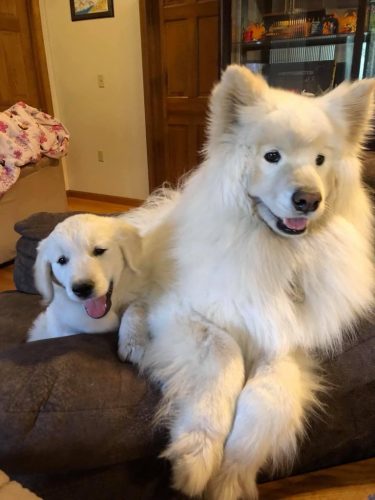 ~ 2021
Jefferson, NH

Hi Amy,
Oliver recently turned one and continues to be the most handsome and sweetest boy! We are so thankful you brought him into our lives.  
Hope all is well in your neck of the woods!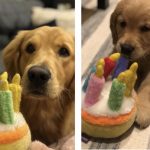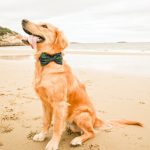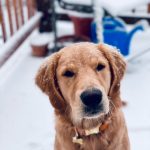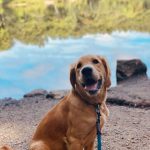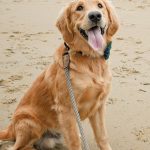 I wanted to reach out and give you an update on my puppy I got from you. I named him Dwight and he is going great! He has the best personality (typical golden 😊) and gets along great with my other dog and cats. He was recently in a frankie's friends calendar.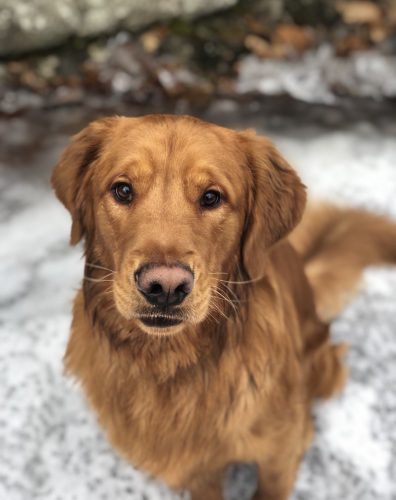 Camden Grant born June 12, 2016! Winters in Fl , summers in Nh. Pure delight! Hope to get another pup from you soon!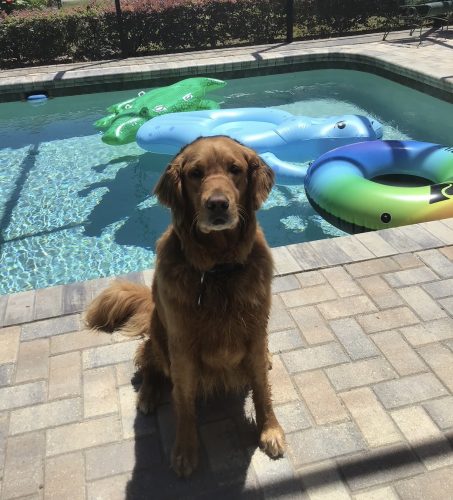 ~ Grant Family 
Hello Amy,
I just had to send you a picture of sweet Mable. My husband and I adopted her from you last May. She was born March 27, 2020 and is everything we could have ever hoped for!
Thank You for bringing Mable into our life!!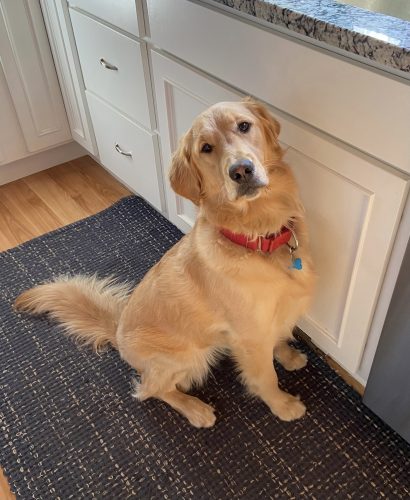 ~ Simic Family
Strafford, NH
Hi Amy,
I wanted to send you a few photos of Rudy on his first birthday (today)! He just came home from the ice cream stand where he enjoyed a special birthday treat!
He has been such an enormous gift to our family, we are so, so thankful to you for giving us the opportunity to have him.
He's a big boy, just over 75 lbs! He has lots and lots of energy and loves playing with the kids! Even the neighborhood kids…if there's a small human in the yard, it's his happiest day! 😊
We take him for lots of walks, and he loves playing with his buddies at the dog park too.
He is such a sweet, kind, happy boy and we love him more than we could ever have imagined!
Thank you again, we're so grateful!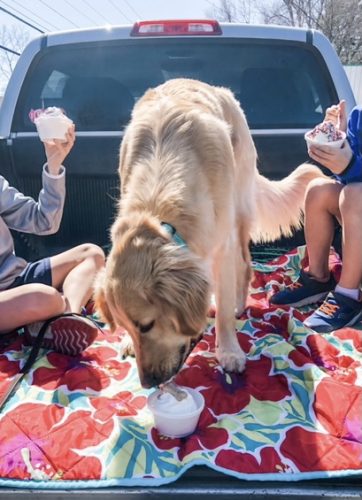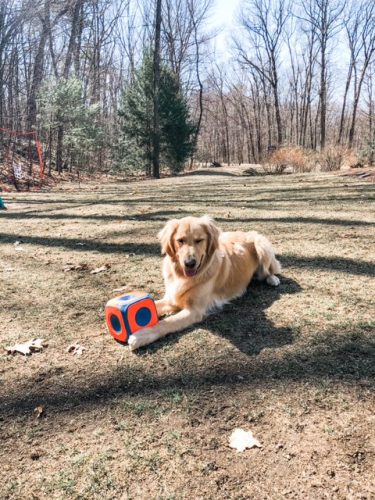 ~ Principe Family
Merrimack, NH
3/27/2021
Hi Amy,
Tarry and I picked up our puppies and wanted to let you know they are both doing great and we love them to death. 💖 I'll keep you updated as they grow.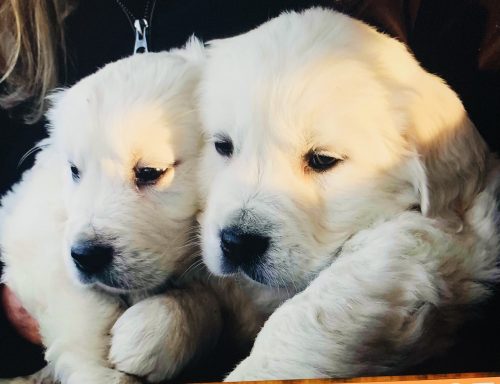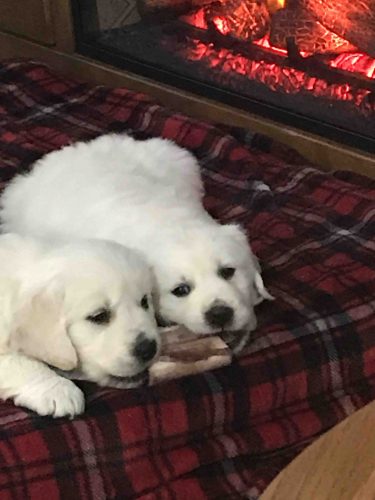 She's very smart, named her Chelsea.  She retrieves a ball, starting to learn to sit and comes when we whistle for her .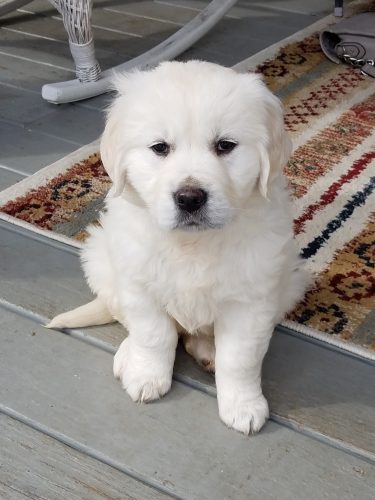 Cheshire, Connecticut
~2021
Hello Amy!
Thank you for your courtesy yesterday! Sorry to have left in a bit of a hurry but know you had other people to deal with and I was hoping with luck to get an earlier boat home.  By luck I made it in time for a 7:30p.m. boat and they were able to get me on!  Whew, was worth hurrying…
"Angel Clementi" is the name we have given her.  To let you know she seems extraordinarily comfortable with me and we are bonding quite rapidly.  She was exceptionally well behaved on the road trip home despite its length.  The little improvised carrier with the dog bed inside worked fine and she slept in it last night right next to my bed.  We both woke a few times, she was very calm and well mannered!
I am confident she and are are going to do really well together.  She is already learning things on her first day.
Thank you so much for everything. 
I look forward to hearing from you and thanks for your input in the selecting process.  I feel very good about the choice.  She is going to be a great dog and I assure you she will get good care and a good consistent training and polite upbringing!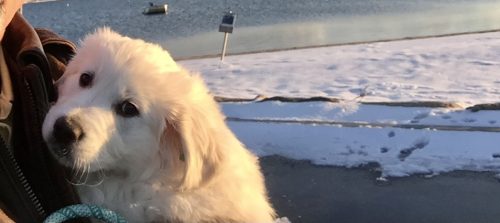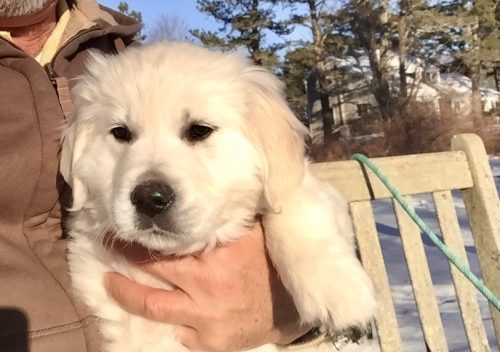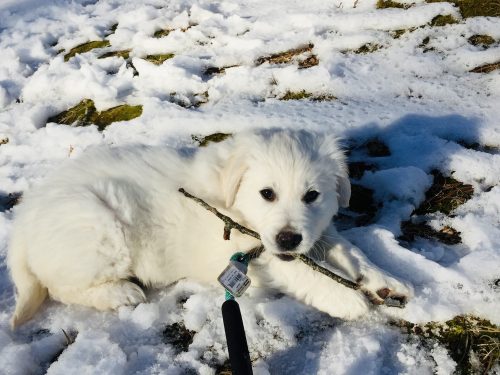 He's home and doing fantastic!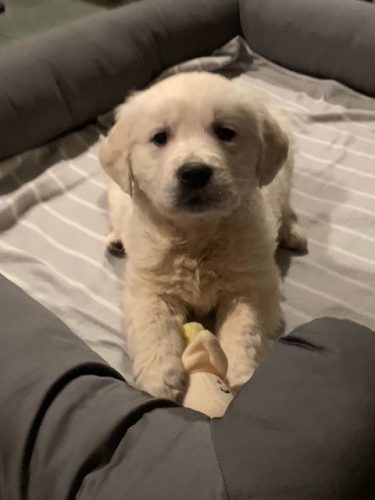 Amy,  I got a Golden from you in may of 2018 and he is the absolute best!  I was looking through some old emails and wanted to send you some pics of Ozzy. He lives in Stowe Vermont and loves to play with all dogs big and small and is a definite people person. He's super active and in the summer enjoys a hike or bike and swim in the river and on the winter is my trusted companion to XC ski. He's amazing off leash and has a healthy appetite and is thriving in every way possible.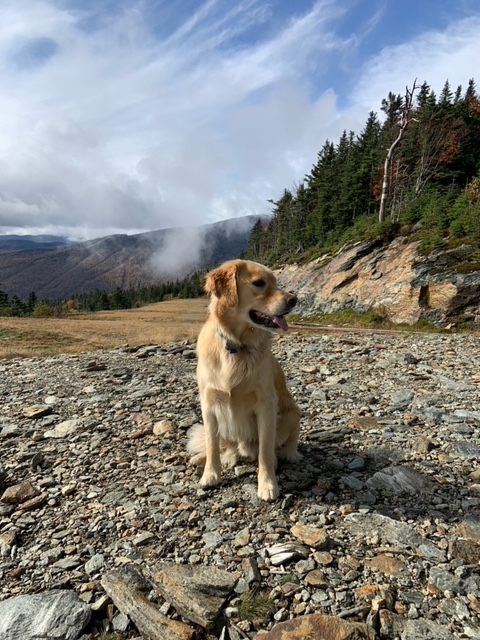 ~ The Millers Family
Thought I would send you a picture of Brandy. She likes to lay by the wood stove with her head on the hearth. She loves the snow. She goes everywhere with us just loves to ride.   She went to Florida for a month with us last year.
We couldn't be more happy with her.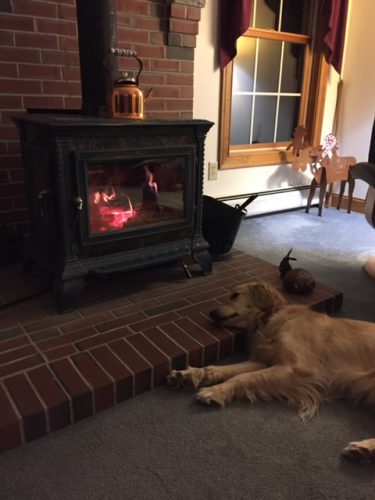 ~ Terrell Family 
2019
Good morning Amy, hope all is well.  Zac is so amazing that I am thinking about a sister for him.  I get so many compliments about his looks and he has been so easy and he is brilliant!  What is your breeding schedule this year and are you breeding either of his parents?  Here is a picture taken yesterday and I have an adorable video to send.  ~
Lisa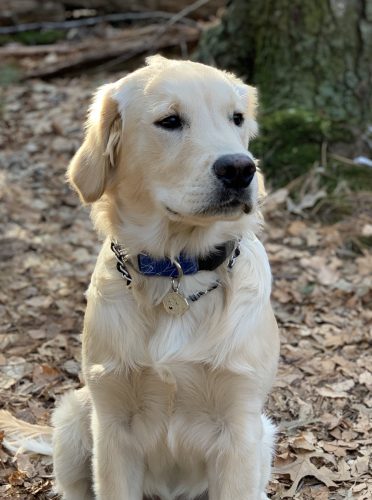 Hi Amy! 
I just thought I'd send you a quick email to update you on how 3.5 yr-old Milo (RoxyxOzzie, 2012) is doing! Milo passed his Pet Partners therapy dog evaluation today and will be participating in the R.E.A.D. (Reading Education Assistance Dogs) program this fall at our local library. It's a really neat program where kids who are having difficulty learning to read get to practice reading to therapy dogs to help the gain confidence!
He is the sweetest, most patient dog in the entire world, and I know he's going to love his new job as a therapy dog 🙂 Attached is a picture of him today right after passing the evaluation!
Hope all is well with you, your dogs, and the rest of your family!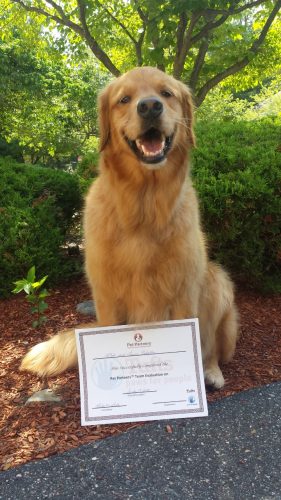 Boston, MA
Hello,
We bought our little girl Lily from you almost 4 years ago! She was from Yukon and clover litter. We just love her so much! She is the best dog ever! We get so many compliments on her temperament and her beauty. I was wondering when you might have another litter with Yukon and clover. Thinking of getting her a sister. I've included a picture of her.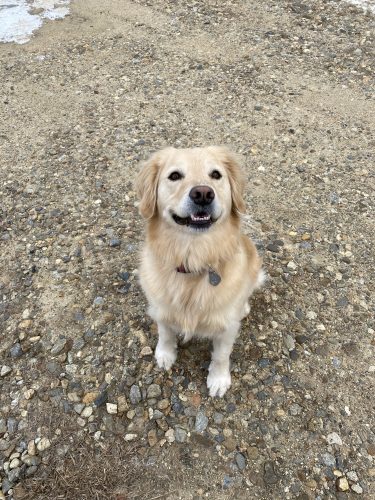 ~Hennessy Family
Hello, We bought Mr Black from you two years ago in June. Just thought I would send you his Easter picture since his birthday is coming up April 17th. Hope all is well.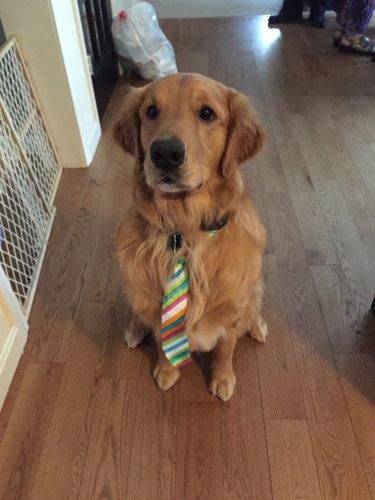 Hi Amy…  just checking in to let you know that Sadie is doing great! She has already learned her name and to sit! She had a good vet visit yesterday and is getting used to her crate. Here are a few pics and thanks again for making this Christmas brighter for all of us!
Merry Christmas to you and your family!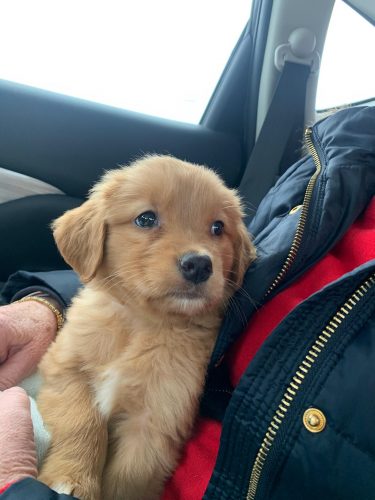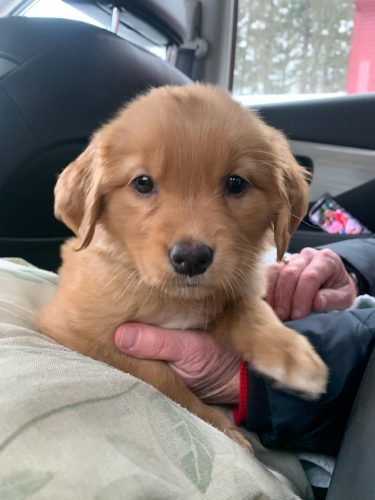 Merry Christmas Amy!
Here is a picture of Murphy on the left with his adopted brother Sully.  Sully was my Dad's golden but being 82 it was too difficult for him to take care of him so I adopted him last February so he can still visit and see him whenever he wants.  Murphy and Sully are best of friends!!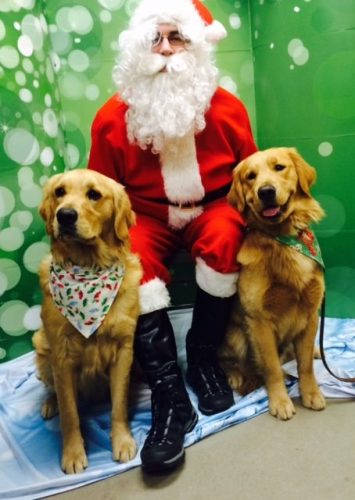 ~Cox Family
2015
Hi Amy….Hobsons 6 month picture…hes huge and amazing, getting lots of hair!!! Hes fully bell potty trained and no longer sleeps in his crate, sleeps on his bed in our room, he knows his boundaries in the yard!!! He such a smart boy!!!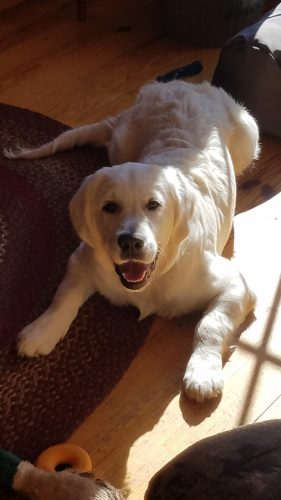 November, 2020
Barnstead, New Hampshire 
April 10, 2021
 ~ Hi Amy, here is our big boy Hobson today at 11 months! The last time we had him weighed, over a month ago he was 80 pounds! He is an absolutely love bug!!! He charms anyone that he comes in contact with…Interestingly enough, we have found that he will lick my Mothers hands when her blood sugar is high, she is an insulin dependent diabetic, and everytime he licks her hands and she checks it, its very high and there are days he doesn't lick her hands at all and those have been times its normal, he's really amazing!!!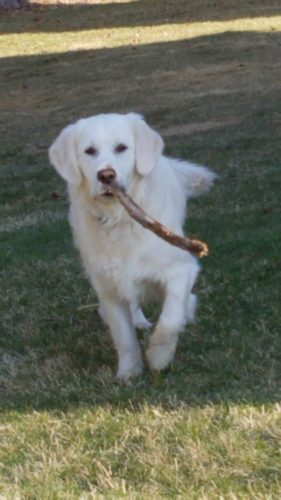 So thankful for Winnie every day. She is such a good pup! Thought I would sent a Happy Thanksgiving message with a couple photos.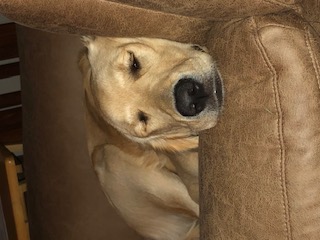 Hi Amy, I hope you are doing well! Pippa just celebrated her second birthday and I wanted to share a picture. She is the best girl, we are so lucky to have her!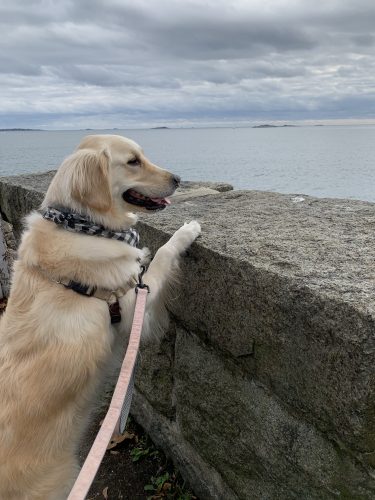 .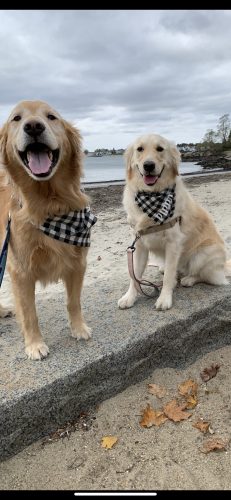 ~2018
Peabody, MA
Luna has been a blessing to our family!!! She is such a sweet, smart and social butterfly.  She's loves people and greets everyone she meets with a low crawl and wagging tail. Thank you Amy for bringing her to us💜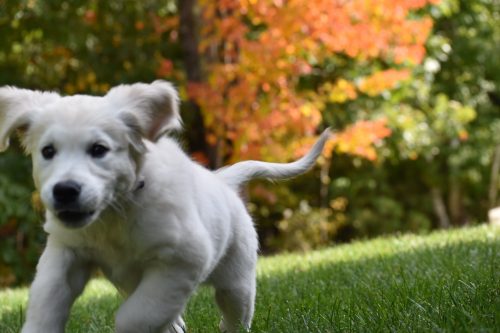 ~The Korn Family
Goffstown, NH
2020
Amy, Wanted to let you know our Snowy is doing well. She us a pup from the Clover/Yukon litter. She has taken to swimming on her first try and stays by us when off-leash. She loves our cats, although they are not quite fans of hers as of yet. She is very lovable and does well with the kids and visitors.  Just wanted to give an update–she is a beautiful girl. Had I the time, I would have her be a show dog. When her tail goes up, it is in a straight line. We hope to take her duck hunting and are working on training. Will provide an update when we get there
.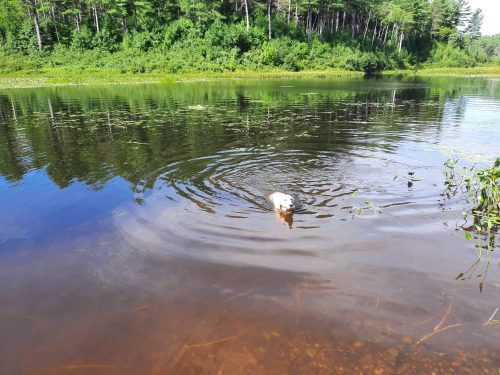 Goffstown , New Hampshire
~2019
Just letting you know Zac has acclimated nicely! He is a great eater and a good sleeper.  He is a love thank you so much!! 
September, 2020
Sherborn, Ma
Hi Amy, Hobson is doing great, hes amazing, so good, so smart!!! A perfect love bug!!! He goes everywhere with us!!!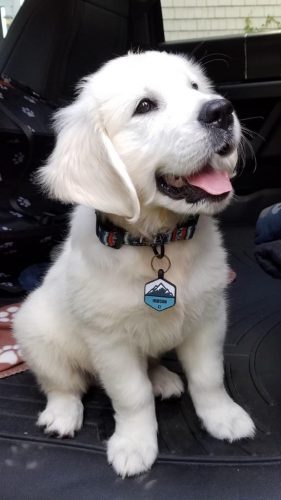 Great pup! Murphy still tolerates him but they do love each other !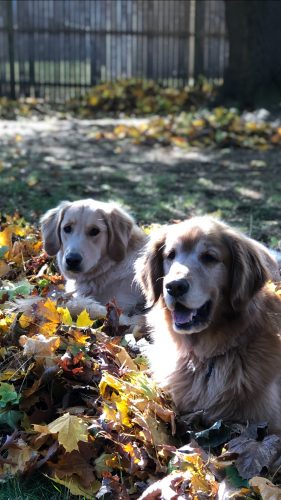 Hi Amy, Just wanted to let you know my baby's are doing great!! 
They are having the best summer ever. The eat together, sleep together and even pee and poop together. It is amazing, they are clones.  
So I was wondering the next time you have a litter of cream goldens, I would love to have one, a little girl if possible? I just can't believe how much I love my babies.  
You truly are a god sent to me, since I lost my husband they keep me busy and truly are so loving. Bailey sleeps on my pillow and Bella sleeps at the foot of the bed. 
Thank you so much for breeding such beautiful babies 💓💓💓
Hope to hear from you soon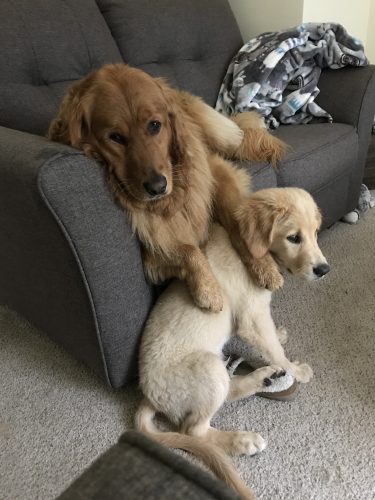 Hi Amy!  Delilah Lorentsen is doing great at over ten weeks old now!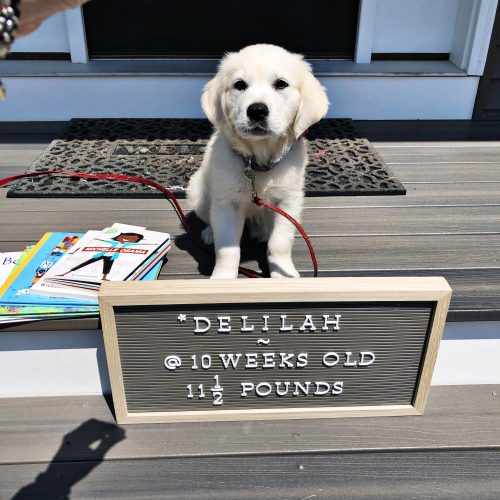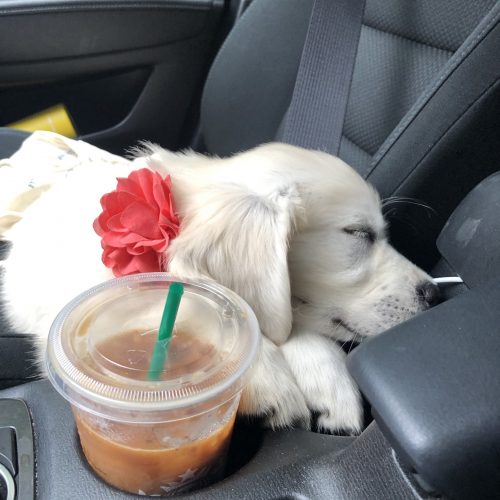 Hi Amy,
Just wanted to let you know Max is doing great and seems fully comfortable with us now. Hes been doing a lot of playing and sleeping as our other Golden Maggie has been keeping him very busy. Hes a real chow hound devouring his food then attempting to move on to our other dogs food. Just wanted to give you this update.
"Max"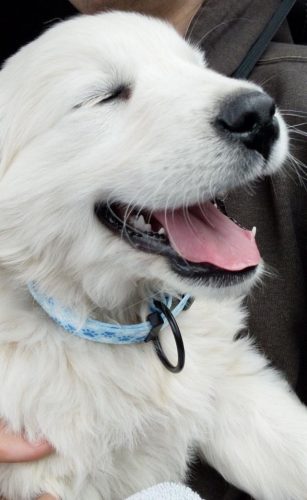 December 2019
Hi Amy,
Just wanted to let you know Max is doing great and is 70 lbs as of today.   He got to swim for the first time a couple weeks ago and was cautious for about 10 seconds then jumped right in.
"Max" in June 2020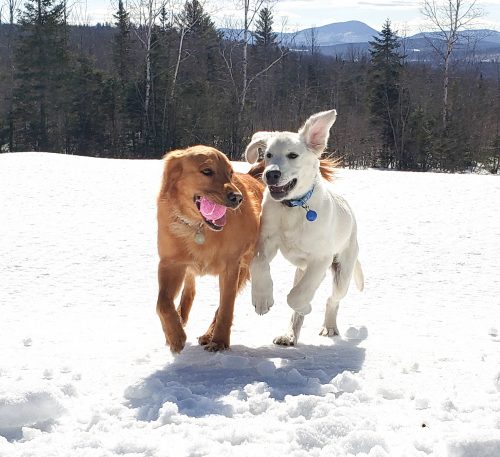 ~ Matt
Maine
I went to look at puppies at eight weeks and fell in love with my boy Lincoln right away. Working with Amy was problem free and she was very prepared with all vaccination and documentation needed for the dog as well as having him microchip in advance which was a great help. I kept communicating with Amy throughout his development with any questions I had and she was very responsive and very helpful. Anyone looking for a dog this breed would do well with Amy. 
"Lincoln" in December 2019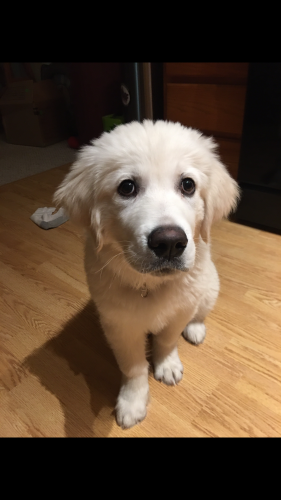 As of now Lincoln is eight months old and 75 pounds, on track for being a very sweet and big boy.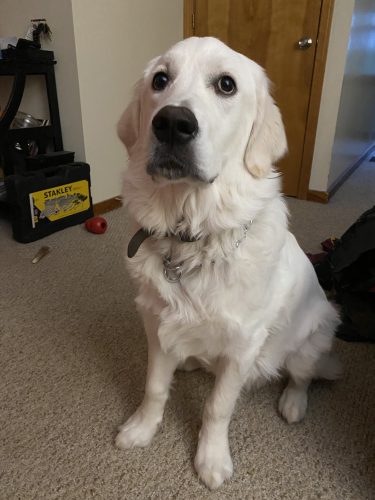 "Lincoln" in June 2020
~ Jamie & Lincoln
Rochester, NH
Hi Amy
I just wanted to thank you so much for both my beautiful babies. Bella is such a Good mother to Bailey and Bailey will not leave her side. He's already house broken thanks to Bella, and does all the same tricks I taught to Bella. I am so happy I found your web page, I cannot imagine my life without my two beautiful babies.💓💓💓
Thank you again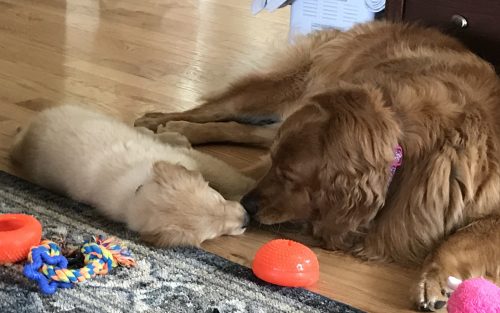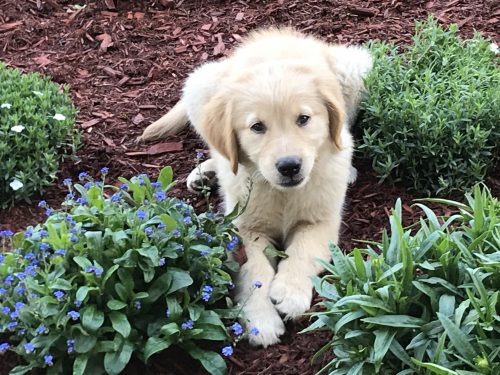 2020
~ Connie, Bella and Bailey Dillon 
Seabrook, NH
She is stubborn, confident, and very loving. She's doing great in her pen mostly sleeping through the night and a natural born swimmer.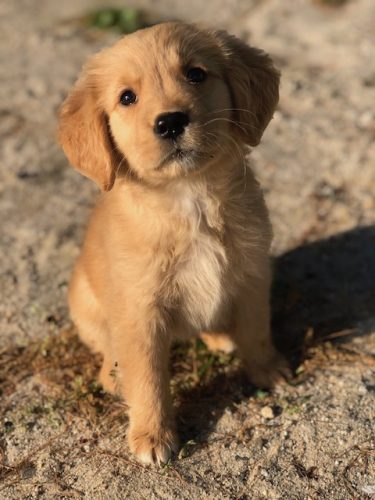 She is such a good puppy, so smart so sweet and cute as heck, we love her thanks again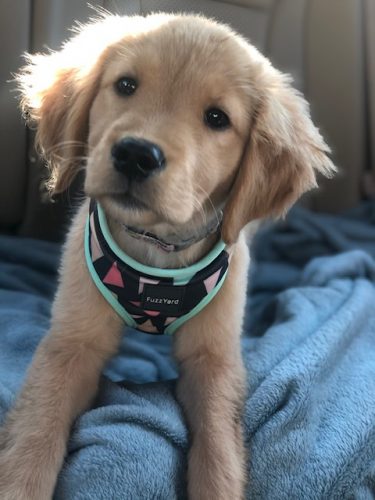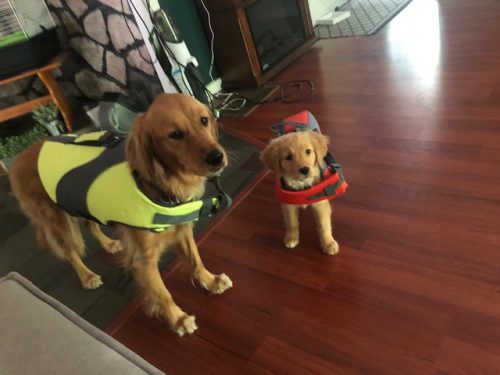 She's perfect, so good with kids, great off leash great swimmer, she's naughty and eats things from time to time but would not trade my snuggle bug for anything in the world!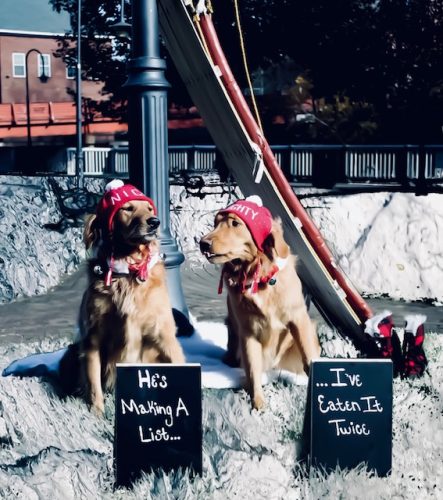 ~ 2022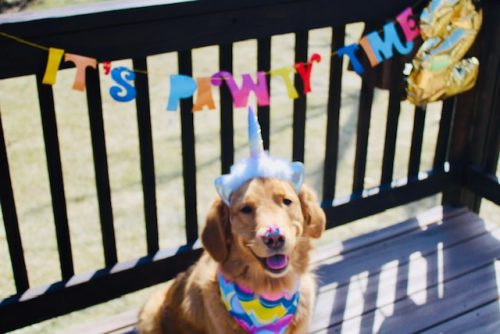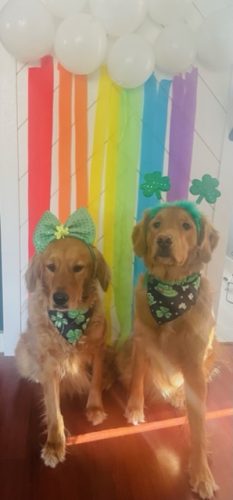 2021
This is how we have resolved the dog hair clogging the pool filter issue. Still loving the heck out of her… I may be in touch next year to talk about #3. She's such a good dog. Mamas girl all the way.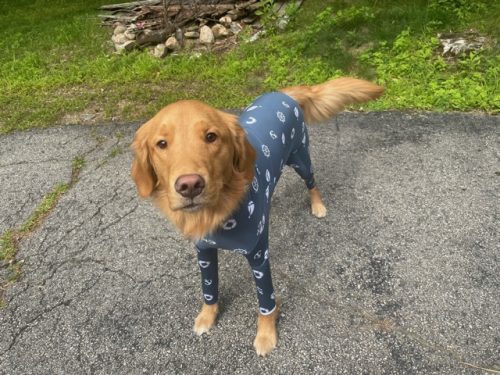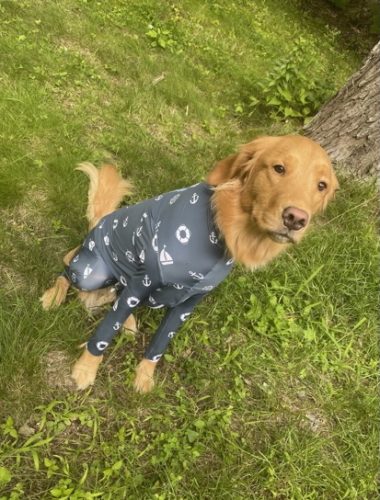 He is SUCH A GOOD BOY!!!! Always has been soooo well behaved, fun & happy with such a great disposition. We absolutely adore him!!! He is so affectionate & he is amazing with the grandkids. He exhausts himself running around with them. He loves balls,  Frisbees. He is an excellent retriever & catcher. He catches balls from quite a distance.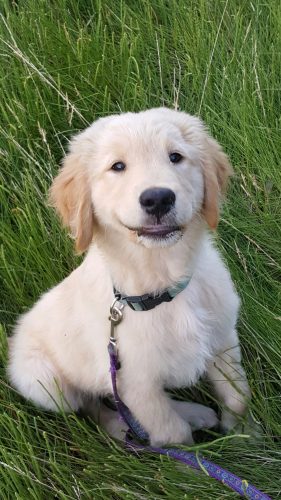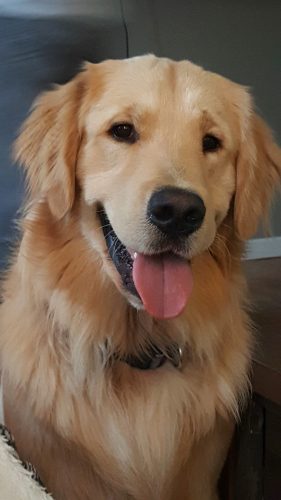 Just a quick update on our beautiful girl Zelda May Olson!  She turned 2 years old on May 18 and is the love of our lives.  She is the sweetest dog we could have asked for.  She is home with her dad every day and is such a great companion to him.  She is very mellow and calm and just goes with the flow.  She loves rides in the car, playing with her toys, and going for hikes.  There is a park minutes from our house and we go there on weekends.  There are woods, trails, and brooks, which she loves.  As soon as I put my hiking boots, she gets so excited because she knows where we are going!  She is very obedient and when we are on the trail, if other people or dogs go by, I give her the command to sit and she will stay there quietly until they pass by, unless of course they want to pet her!  At home, we have a fenced-in yard and every day we play fetch with her tennis balls and her Kong sticks (her favorite is the squeaky one).  She loves the neighborhood kids and whenever they see her in the yard, they all come over to play with her.  One day, there were five kids in our yard, just petting her and throwing her ball, and she was in heaven!  She is always so very gentle with them and even when she jumps (rarely), she does it softly so as not to knock them down.  
She has a wonderful life with us and she makes our life complete.  In fact, our life pretty much revolves around her.  We can't walk by her without talking to her, petting her, or rubbing her belly!  Thank you so much for this beautiful girl.  We will be forever grateful.  We are including a picture of her so you can see how she's grown and what a lovely dog she is.  Please keep in touch when you can and we will do the same.  Hope all is well with you!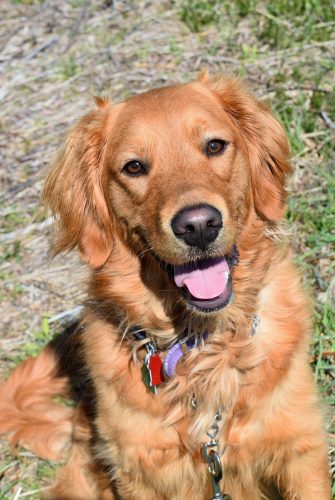 ~ Olson Family (and, of course, Zelda!)
Just a note to let you know –
Yosi is doing great.  Growing quickly and has become a wonderful, loving addition to our family.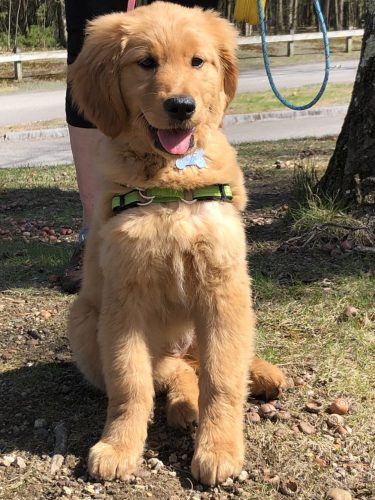 Good Morning Amy,
I just thought I'd send you an update on Miss Lucy, since today is her birthday.
She is the best dog ever.  Her being our first dog we didn't know this at first, but everyone keeps reminding us: how beautiful she is, how happy she is, how sweet she is.  She is such a sweet chill dog, it seems like no coincidence that her birthday is 4/20 😉
She's only been with us since July, but since then we've had so many adventures together!  She grew up playing in the backyard with our downstairs neighbors' labra-doodle puppy, Layla.  They are BFF's (even though Lucy is now twice her size). We went to the beach in September, and to downtown Salem in October (she LOVES people!).  We played in the snow in December, and went to the Dog Park for the first time in March, where she gets all the compliments!
Seriously: We had no idea what a sweet, calm, happy, good natured, and all around remarkable dog we were getting when we traveled up to Boscawen last summer.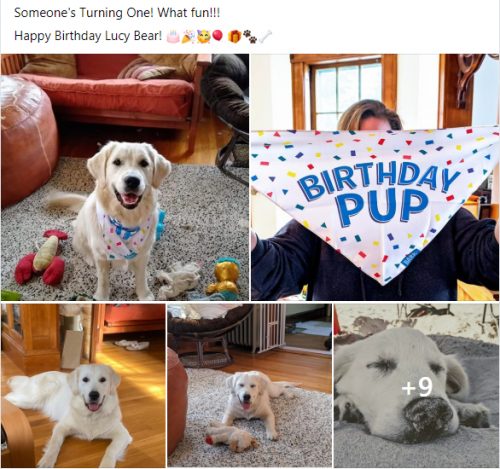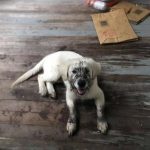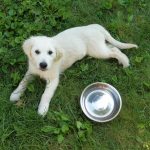 ~David, Melanie, and Lucy Bear
P.S. — We call her Lucy Bear because she looked just like a polar bear cub when she was little 😉
Hi Amy!
My husband and I got our Golden from you about 3 years ago! We think it's time for our little family to grow and get Reese a sibling! 🐾Thank you!  This is Reese! Literally the best boy ever!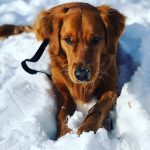 Hi Amy, 
Jake is doing well and a moose at 82 lbs
.  
He went to training and now goes 1 day a week to doggie boot camp to continue to learn new skills
Hope you are all well and safe and healthy.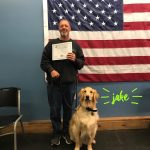 2020
We love our little Lily sooo much and we want to get her a sibling 🙂 
Hope you and your family are staying healthy and well during this crazy time.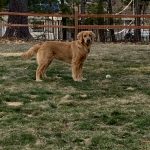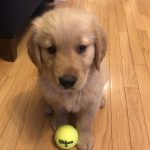 Hey Amy! Just wanted to let you know Olive is doing so great and we love her so much! The past two nights she has slept through the night!! I'm amazed, thanks!!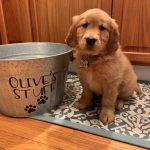 Hi, Bruno is nine months old! He is sweet and loves his family! Thanks for a great dog!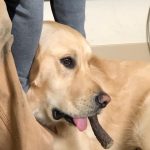 ~Moniz Family
Rosie has one of the best temperaments I have seen in a golden.  We have had a lot between the two of us in our lives and she is so smart…sometimes to smart for her own good…lol.  But very protective, even of my sons little dog they all go outside together and they wait for her to some in and if xoxo doesn't rosie will go down the stairs and get her to come in.  And a great swimmer also.  She loves to go camping with us.  I could go on and on about her and how happy we are. Thank you again for my wonderful little princess.  Thank you again.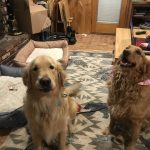 She is our pride and joy and is doing so well! We wanted to say thank you so much we love our little princess!  Here is her 3rd year birthday picture.
We also wanted to wish all her brothers and sisters happy birthday also!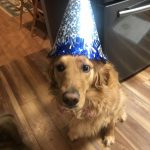 The Michaels Family❤️❤️❤️❤️
After researching many golden breeders, AKC Goldens (Amy) stood out.   I selected this breeder because she always responded to my many emails in a professional and timely manner, she was very knowledgeable, understanding and she cares about her dogs and the homes they are placed in. I also told her that we lost our 11 year old Golden. as well as what my family is looking for.  The website is up to date, filled with all kinds of valuable information about her dogs, the breed itself as well as what she works on with the pups from birth to 8 weeks. She also has the sires and dames listed, along with recommendations on toys, food and care. The website also has a questionnaire that once completed, will provide her with information on the buyer, making sure her pups go to good homes.  Amy also takes the time to send out a weekly progress report, along with photos of the pups which is a reflection of the care and pride she takes in her dogs. As I write this, my family and I are happily awaiting the day we bring our puppy home.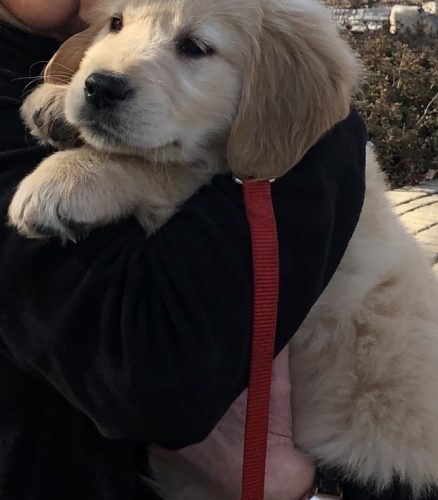 Hi Amy,
Just wanted to send a picture of Maisy by the tree. She is doing great and passed puppy kindergarten. She has brought so much joy to us!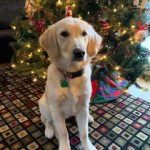 ~Tierney Family
Bedford, NH
2019
Hi Amy, Just wanted to send you a picture that my daughter took of Nala.  Thank you so much!  She's a beautiful spitfire!  Smart and cuddly too.  I know we will be back. Thanks again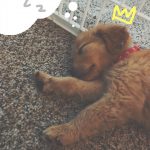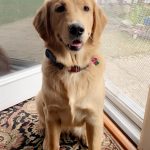 ~ Delaney Family
Goffstown, NH
2019
Hello,
We purchased a puppy from you in 2017. Shes the best thing that has ever happened to us! I am inquiring re: availability of your Full European (white-creme golden). I am trying to surprise my father-in-law with one.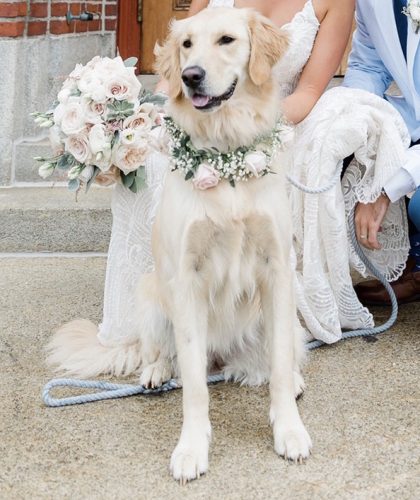 ~ The Caruccio Family
Norwell, Ma
Hi Amy! We just wanted to say hi! Louie is doing great and is now 4.5 months! We love him sooo much! Just wanted to send a pic (or 2).😀  People often stop to pet him and comment how handsome he is and that he is such a beautiful color. He loved that duck toy you gave him by the way 🙂 Hope you are well!!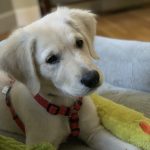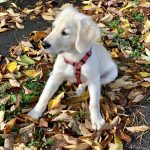 ~The Spencer Family
Burlington, Ma

2019
Cleo is doing great! We are having so much fun with her!
~The Hamilton Family
Alfred, ME
2019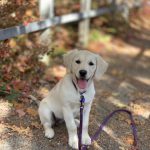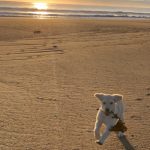 Hi Amy, Our girl Reilly just turned four a few days ago and she continues to bring such joy to our family! She's wonderfully healthy, happy and always makes us smile every day! Thank you again for raising such amazing Goldens!
Sincerely,
The Slayton's
Wethersfield CT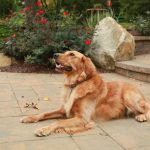 2015

Hi Amy, Just wanted to say thank you so much for our new puppy. We decided to name her Nutmeg, Meg for short. She is absolutely precious and very well behaved. She slept in her crate last night like a big girl, no whining and no accidents. She has enjoyed getting to know our cats, Cosmo & Oreo. We will keep you updated. Thanks again.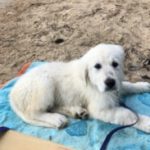 "Nutmeg"
~The Durgin Family
Northfield, NH
2019
Hi Amy,
Nutmeg is settling in well with our family. Everyone that meets her comments on how well behaved she is. She is a super smart girl and easy to train. We took her for an adventure to the Franklin Falls Dam and she did great! The last photo was taken this morning, one week today we brought her home 😎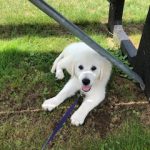 Grateful,
~The Durgin Family
Conway is growing and doing great!! He already knows sit and paw!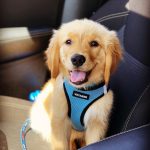 "Conway"
~The Couturier Family
Manchester, NH
2019
Lyla is settling in very well! She is a sweet little girl and loves to play. She's already learned her name and is doing a great job potty training! Thank you for such a beautiful pup!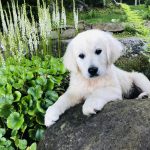 ~The Chapman Family
Weare,  NH
2019
Hi Amy, Bennett is doing great and he couldn't be more well behaved at such a young age. Thank you.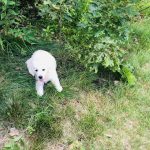 "Bennett"
~ The Keefe Family
Nottingham, NH
2019
Hello my name is Lexi and I slept the ENTIRE night on the first night in my new home (I was in my crate w my stuffed animal that has my litter mates scent on it and I have a new blanket that is so soft) I never cried at all until 6:30 when I needed to go potty!!! My owners are still shocked that I have not had any accidents yet! The doxies aren't quite sure of me yet but this morning they both wagged their tails at me! 💕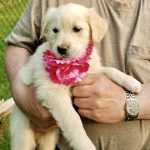 "Lexi"
~Young Family
Gilford, NH
2019
Maddie's dad is a very handsome boy. And, one more reason that Maddie is already quite comfortable in her new home.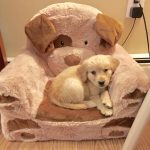 "Maddie"
~Terhune Family
~Plymouth, NH
2019
This is my favorite pic of Audie and Cali. It's in Bar Harbor, Me. Cali is a year and Audie is a year and a half.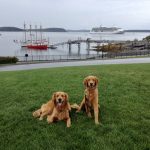 "Audi & Cali"
~Terhune Family
~Plymouth, NH
We made it home and Tilly behaved brilliantly all the way. She even let us know when she needed a potty stop! Now she is busy exploring her new home. Thank you again for raising such lovely puppies.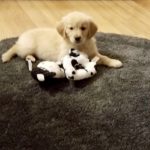 "Tilly"
~ Husebaek Family
Redding, CT
2019
Hi Amy,
Mac and I are enjoying our sweet Pippa so much!  She is such a sweet girl and has a great personality.  She is growing up fast! Hope you're doing well, thanks again!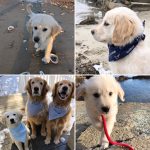 "Pippa"
~Poirier Family

Peabody, Ma
2019
Hi Amy, 
Blu is now 17 weeks old and 32 lbs. He is such a good boy and so smart. Training as been pretty easy. He is bringing us so much joy.  I wish the kids were this easy! Thank you so much our beautiful boy!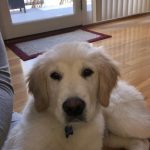 "Blu"
~ Beegan Family
West Newbury, Ma
2019
Hi Amy,
Luna is the best dog 🐕  She is so smart an engaged. We all love ❤️ her so much.  Thank you for letting us get, her 😃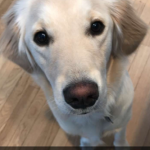 "Luna"
~Potter Family
Ridgefield, CT
2019
"Luna"
~Potter Family
Ridgefield, CT
2019
Hi Amy,
Just wanted to share few photos of Kingston. As you know today is her 1st birthday! We absolutely love her and she has been a wonderful addition to our family. She just recently passed Level Two Manners. She is a sweet girl who loves to cuddle.
Happy Birthday to her brothers and sisters!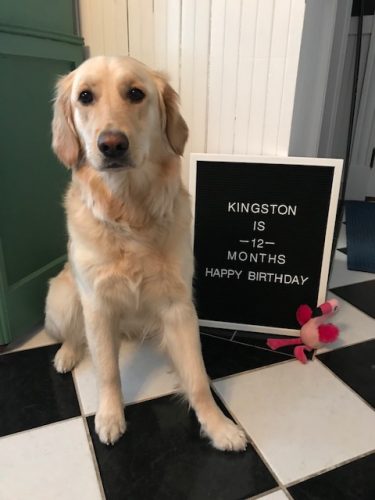 "Kingston"
~Wright Family
Hamden, CT
2019
Hi Amy,
I hope all is well. We wanted to share in this very special day that our Maggie May is turning 1. (along with her 9 other siblings) She is such a sweet dog, so loving.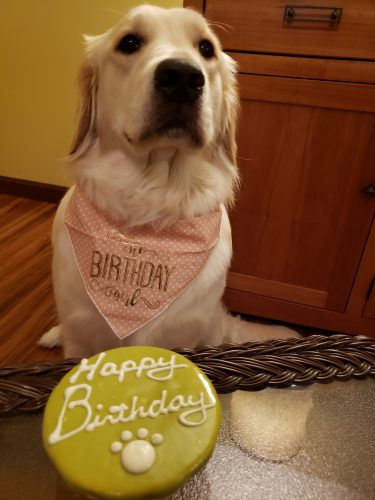 ~ Thomas Family
Chicopee, MA

2019
Hi Amy,
I was just playing with Poppy and having such a great time outside I thought I'd give you a call and just let you know she is with out a doubt the greatest dog.  She is a fantastic companion.  She's been through obedience training she's just a wonderful wonderful companion dog and such a love.  So I just was thinking about you just wanted you to know how she had turned out.  She is the 5th golden retriever that I've had and I have to say I really think as far as temperament and personality she's been the best.  Everybody just loves Poppy!!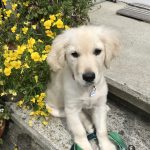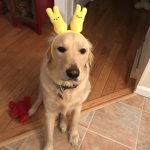 "Poppy"
~Clark Family
West Yarmouth, MA
2018
Hello Amy,
I just wanted to let you know the our pup is doing great!!! We named her Millie and she's the sweetest girl! She's had no accidents in the house…we're so proud of her. Thank you for our little love bug.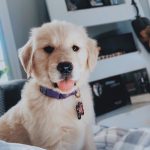 "Millie"
~Fraser Family
Manchester, NH
2018
                                                             Amy, Thought you might like Angus's first Christmas photo ❤️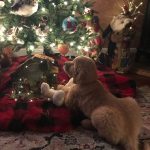 "Angus"
~Watson Family
2018
Hi Amy!! We LOVE our Chief! He's been so good and so much fun.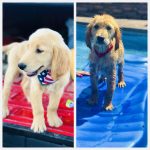 "Chief"
~Simpson Family
Rochester, NH
2018
Hi Amy,
I just wanted to give you an update and picture of our little man, Tuck! He's so smart (potty trained already!) and he knows how to sit and give paw on command. He's brought so much love to us- he's so playful, cuddly and loves car rides to the lake.  Everyone says how handsome he is, and we love that 'golden smile' of his!
I just want to say thank you for giving us such a great puppy- we are the luckiest to be 'paw-rents' to this little man 🙂
"Tuck"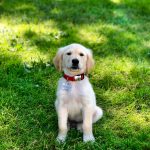 ~Stillings Family
North Hampton, MA
2018
Hi Amy, Luna turn out to be a great dog. Very sweet and cuddly ❤
"Luna"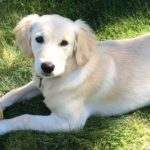 ~Potter Family
Ridgefield, CT
2018
Just thinking about how thankful we are that our Fin came into our lives at the perfect time. We adore him he is loving smart and a bit precocious- so much personality in a little pup. Thank you Amy!!
"Finn"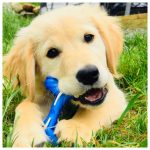 ~Taylor Family
Goffstown, NH
2018
Hi! Just wanted to show you how Oliver is doing! He is such a love, and a good boy! We start puppy class on Wednesday 🙂 He is the best and has been such a love! We couldn't picture life without him! Such a good boy and brings so much joy!
"Oliver"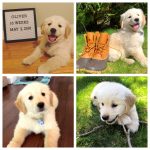 ~Vella and Lockard Family
Wakefield, MA
2018
Hi Amy,  just wanted to give you a update on Jack, we went to the vet today he is 16 pounds and 100% healthy! He loves to play ball and has already learned to sit, shake and lay down! Thank you for the best pup we could ask for, we love him so much!
"Wally"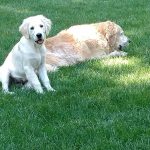 Hi Amy,  Wally is doing great so far.  He is an outstanding pup.  He is a huge hit where ever we go.  Him and Wilson are doing great together.
~Soucy Family
Sandown, NH
2018
"Jack"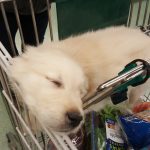 ~Wright Family
Newport, VT
2018
Bailey has given us so much happiness! She is fun playful and obedient, such a pleasure to have added her to our family.
"Bailey Rose"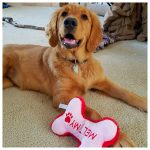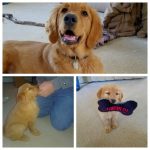 ~Conway Family
Peterborough, NH
2017
Amy,  Jake is a blessing to our family and his big brother Teddy loves having someone to play with. He is already 4 months old and 28.6 pounds, the vet thinks he could be at least 90 pounds full grown. We will update you as he grows and grows thanks again for bringing him into our lives he is such a wonderful puppy.
"Jake"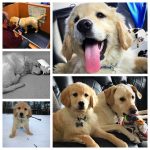 ~Leonard Family
Litchfield, NH
2017
Hi Amy – Kaila has given more more joy than I expected. She was a great puppy and was very easy to train. She has the best of everything in her life and gives me joy everyday.  She is also very beautiful and everyone that sees her thinks so as well.  She hates to have her hair comb, but I keep trying to tell her she is so pretty and I know when she looks at me she thinks so as well.  She loves the snow.   I hope all is well with you — keep breeding those beautiful pups.
~Leonard Family
Lisbon, NH
2017
Hi Amy! Just wanted to let you know that this big guy is already 22.5 lbs and LOVES to eat and take walks by the beach! He absolutely loves everyone he comes in contact with 🙂 such a love! He has brought us SO much joy!
~Kilroy Family
Kittery, ME
2017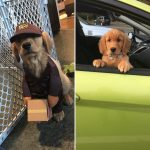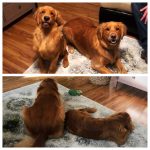 "Steve & Cooper" cousins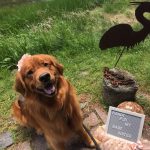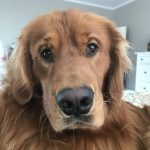 "Steve"
2019

Things are going great here with our newest little guy! What a sweetie.  Thank you again for allowing us to have some life breathes back into our little family.  Hope all is great!
~Debbie,  Mike,  Boston,  Cash (& Mr Wowzers the kitty who is still mad at us)
Rye, NH
2017
I am a lifelong dog owner and never had a dog who so quickly felt like a member of the family. We followed every suggestion Amy had,  from getting a crate to enrolling in puppy kindergarten, which has made a huge difference with every aspect of training.  Henry is such a friendly pup and everywhere we take him people have commented on his healthy appearance, confidence and sweet face. So glad we found Golden Wizards Kennel.
~Stevens Family
Pembroke, NH
2017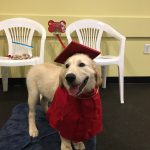 Thought I would give you an update on Relay.  He turns one today!! He is a good boy! He still has so much puppy in him! He loves people and other dogs so much!! He loves to snuggle and is so loveable!! He keeps us on our toes!! Can't believe all those pups from this litter are one today!! Thinking of them all!!!
~ Brown Family
Manchester, NH
2017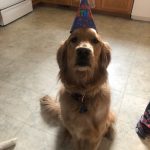 We shopped all around New England for golden puppies and we are so happy we went with Amy! Winston is so sweet and intelligent. You can tell he came from a loving home. Winston has been a wonderful addition to our family and we are so grateful!
~Diehlmann Family
Scarbourough, ME
2017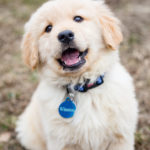 Copper is an amazing dog! He is goofy and playful and snuggly and sweet. Look at the picture and you will also see he is absolutley gorgeous! He already weighs almost 60 lbs and will only be six months old on Saturday! He is also smart! He was so easy to housebreak! He isn't destructive at all and he loves his toys!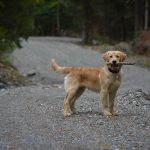 ~Routhier Family
Strafford, NH
2017

We adopted our puppy "Gus" this Spring. 
He is the most wonderful, loving, smart and loyal dog we have ever had. We love our boy. Below are pictures of then and now. Thanks for our wonderful addition to our family.
Tim & Donna Gallagher
Nashua NH
~2017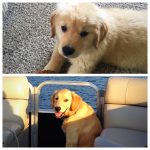 Sawyer is a dream! She is very well behaved and friendly and was a huge hit at the vets; my vet said she is very healthy and shows very positive traits as well.  She stays in her crate all night with no accidents….she loves being out in the yard and already has way to many toys that she drags all over the house and is very alert. Thanks for doing such a great job with her and it's nice to know she is off to a great start with a strong foundation and family history.
~Scott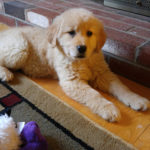 Piper is an awesome,  happy,  spunky,  loving bundle of fur.  She fits right in.  Our 20 month old Golden Layla LOVES her too. She's doing great, very smart.  She sits on command and almost gives the paw.
Thank you!
~The Testaverde Family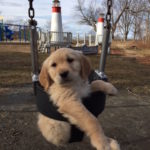 Cooper just had a vet visit yesterday and he is healthy and doing great.  Just wanted to thank you for breeding and raising such a good pup.  Cooper is so sweet, smart and gentle with the kids.  He loves his crate and is crate trained.  He knows come, sit, down and a short stay.  We are working on him staying in place for a longer time.   We love our new puppy.
Tucker has been a wonderful addition to our home ! He is a healthy growing boy! 🙂
After contacting many of the recommended AKC breeders in our area our searched ended after speaking with Amy.  She was kind,  knowledgable and helpful right from the beginning.  My children loved the weekly Youtube videos of the litter she posted which really helped build their excitement.  When we ran into a scheduling conflict with picking up our new puppy Scout she was more than accommodating in assisting us.  Over all it was a great experience and one that we would do again.
We are beyond grateful to have our little bundle of fluffy cuteness Gunner.  He is very sweet,  smart,  and has a great personality.
~The Murphy Family
Stratham NH
My family and I couldn't be any happier with our Golden Wizard puppies,  with a new member to the family,  Lulu,  the house is full of puppy love. Koda finally has a friend to play with and we love everything about these pups! Thank you Amy for everything!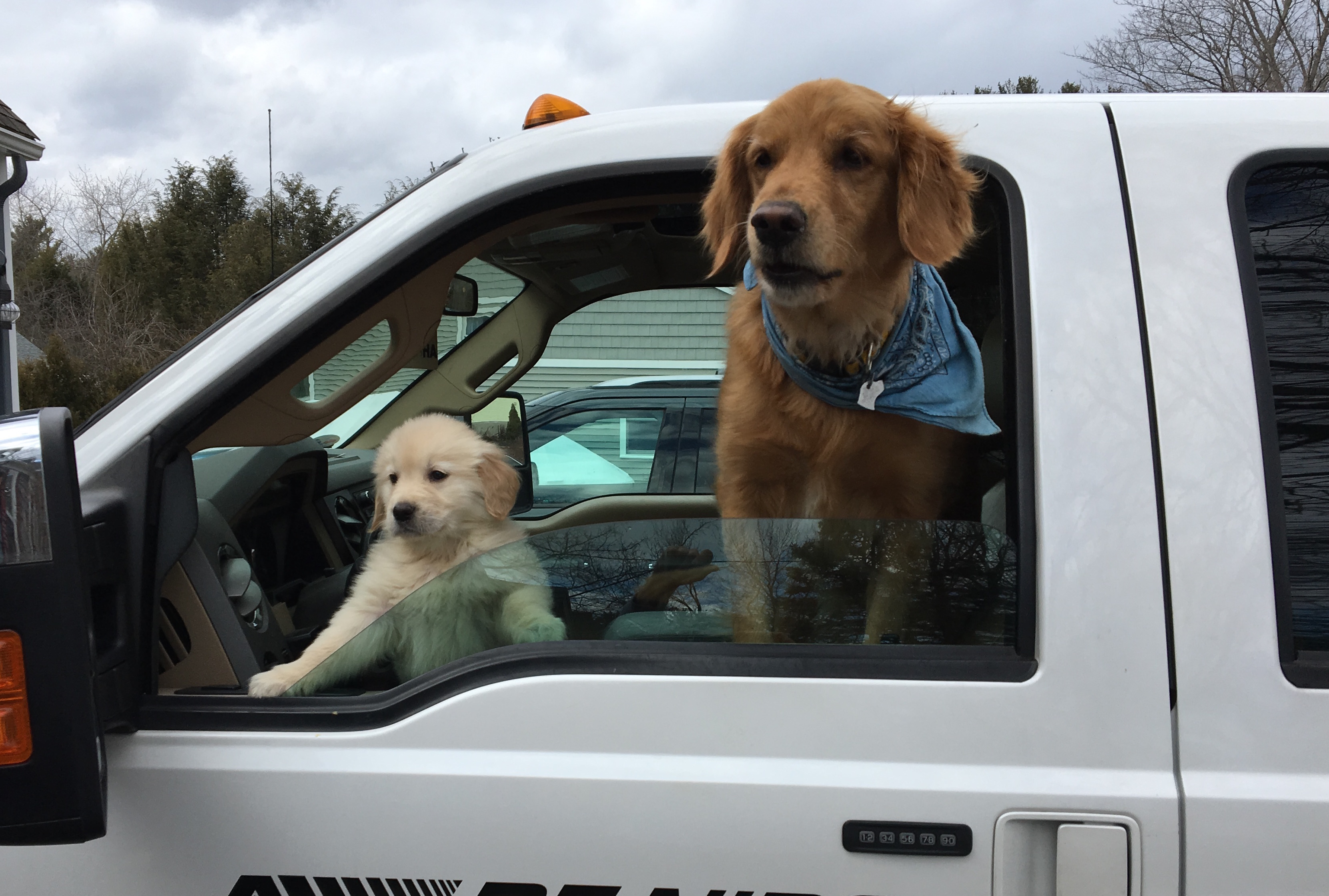 Montana is such a love!  She was shy and quiet the first night but she's much much more confident now.  Her face is gorgeous! Thank you for choosing her for our family.  She is ridiculously loved here and she adores my 10 year old. Thank you Amy!
2017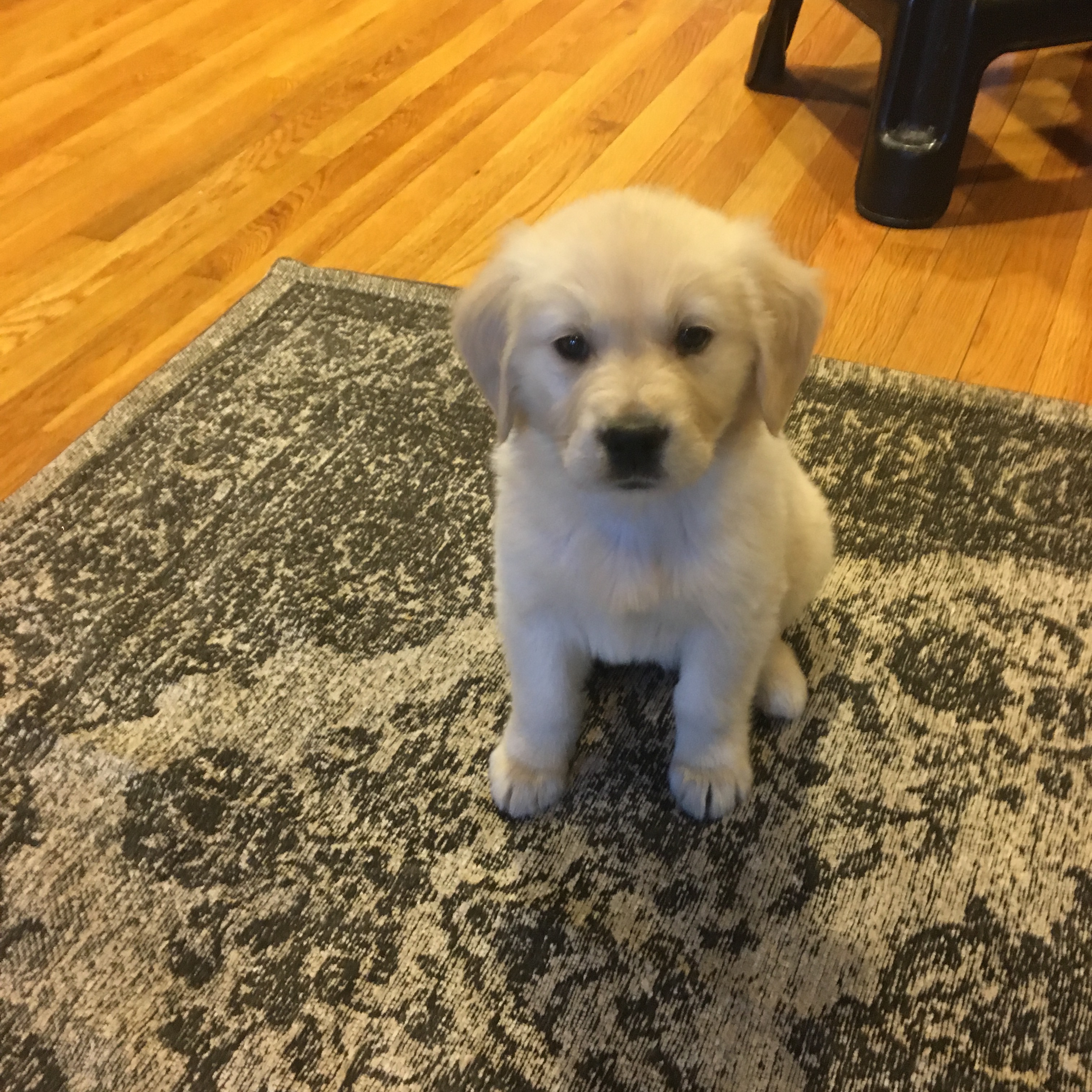 Aurora is doing great!  She has come out of her shell and has made herself right at home.  We love her!
2017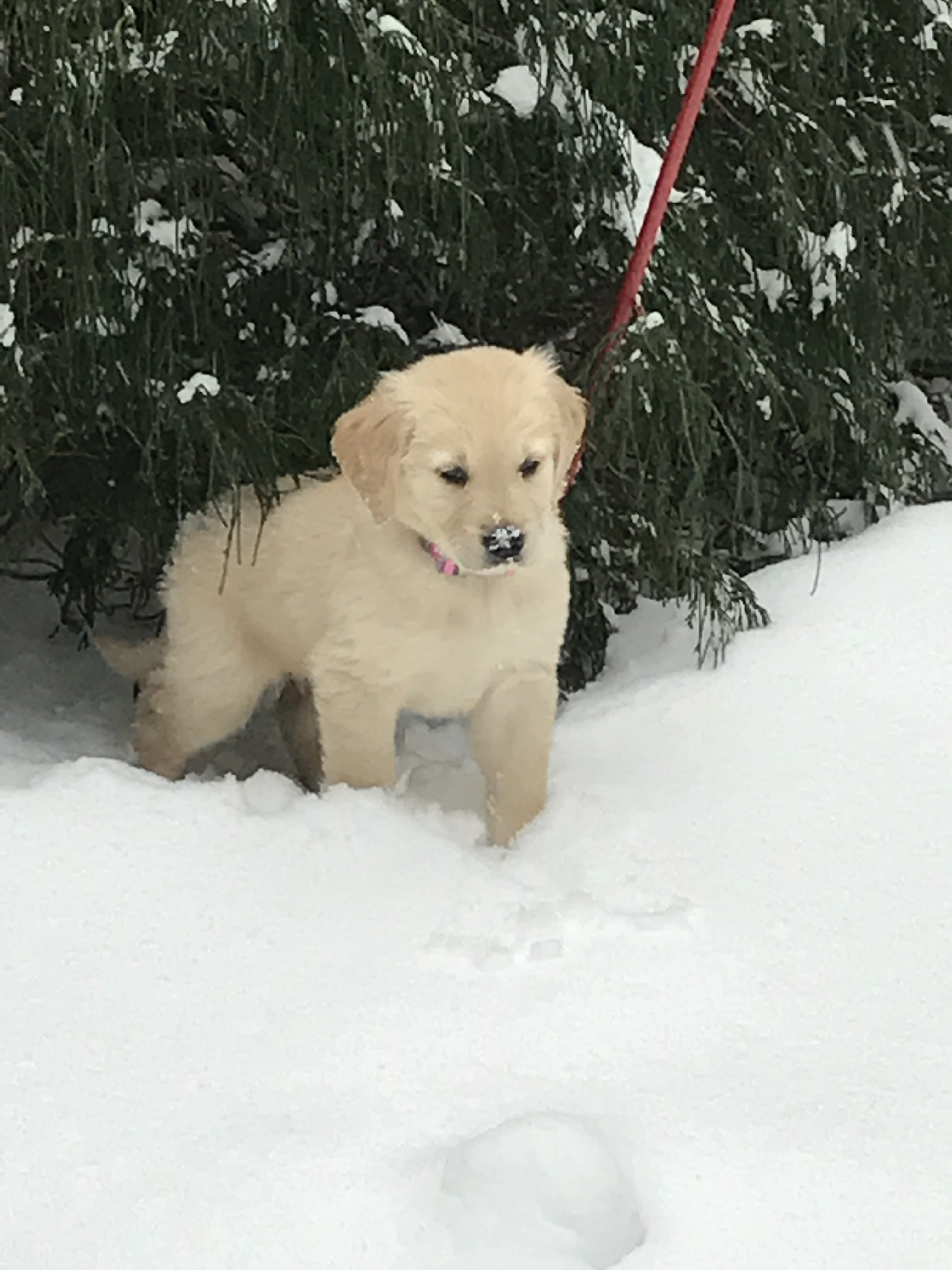 Bella is doing great she hasn't had any accidents in the house you did great on working on that with her we love her she has bought so much joy to us as a family. She is great doesn't whine unless she needs to go out in pee. Sleeps all night. I'm very happy. You are a great breeder. Thanks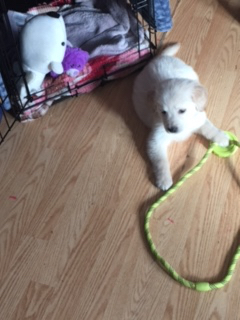 Hi Amy,
Thought you may enjoy a Puppy collage update  !
Shes growing quick !!

My puppy is so cute, Chelsea has a lot of activities in FEB.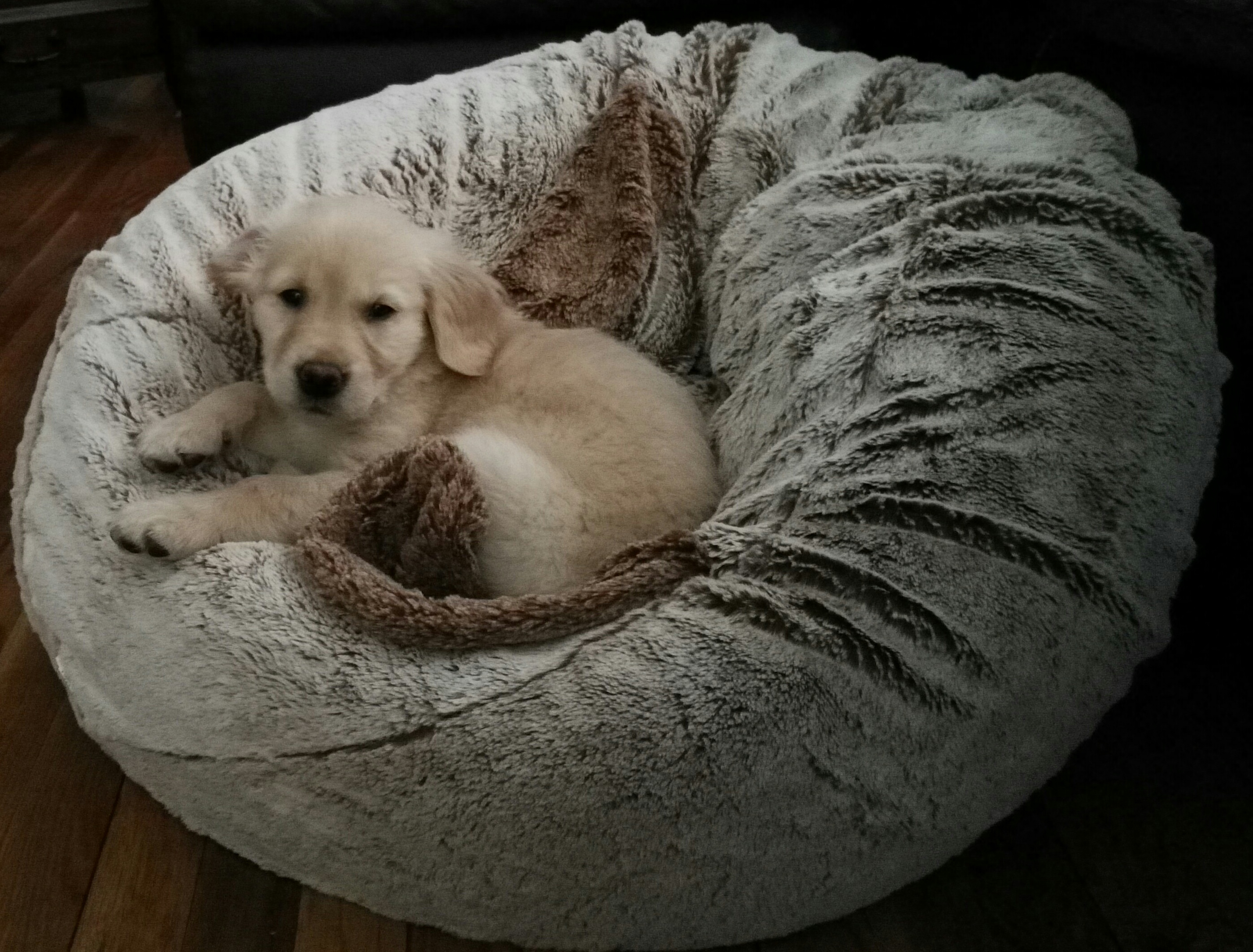 Copper is not only beautiful but he is also a calm and sweet puppy who is very people focused! He loves to be on our laps and wherever we are! He has great potential! Thank you!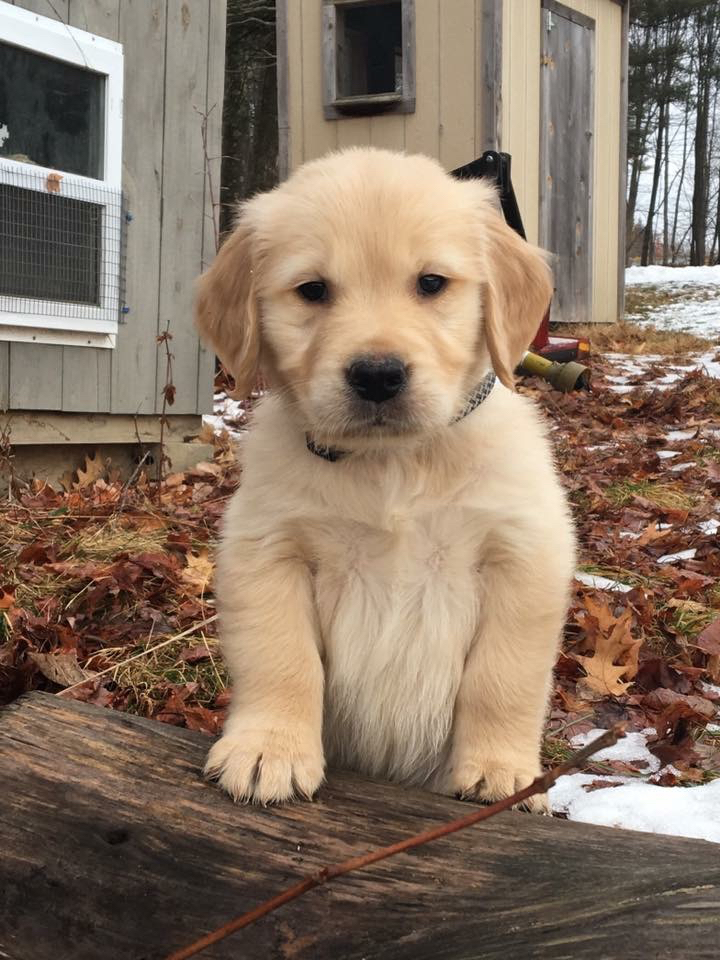 Our very handsome boy Mac,  is doing amazing is is best friends with my Newfoundland Jake they are inseparable! We couldn't have asked for a better dog he is full of energy but is the biggest snuggle bug ever ! We can thank you enough! I've attached some pictures of him growing up 🙂
2016
Traci and I just celebrated out 1 yr anniversary that started in your home as well! Roscoe is 2 and half years old now and is a kind gentle soul, very well behaved, great with other dogs and children and we get compliments all the time !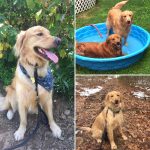 Wallner Family
~2016
Camden Grant 8 months old in san Diego for the winter …What a delight she is….traveled across the country with me… with her buddies. She has been a wonderful addition to our GOLDEN FAMILY !!!!!

Since the day we brought Ziggy home he has brought us more happiness than we ever could of imagined!  He is loyal, funny, gentle, playful and not to mention so very handsome. We go to the beach, hike mountains, and he has become my favorite travel companion. Every time we go out we receive multiple compliments on his behavior, and beautiful soft coat! Becoming this guys mom has given me so much light in my life, and it's only the beginning! I will always be coming to Amy – Golden Wizards for my Golden's because she does such a wonderful job raising the puppies and giving them all they need before they go to there forever home!!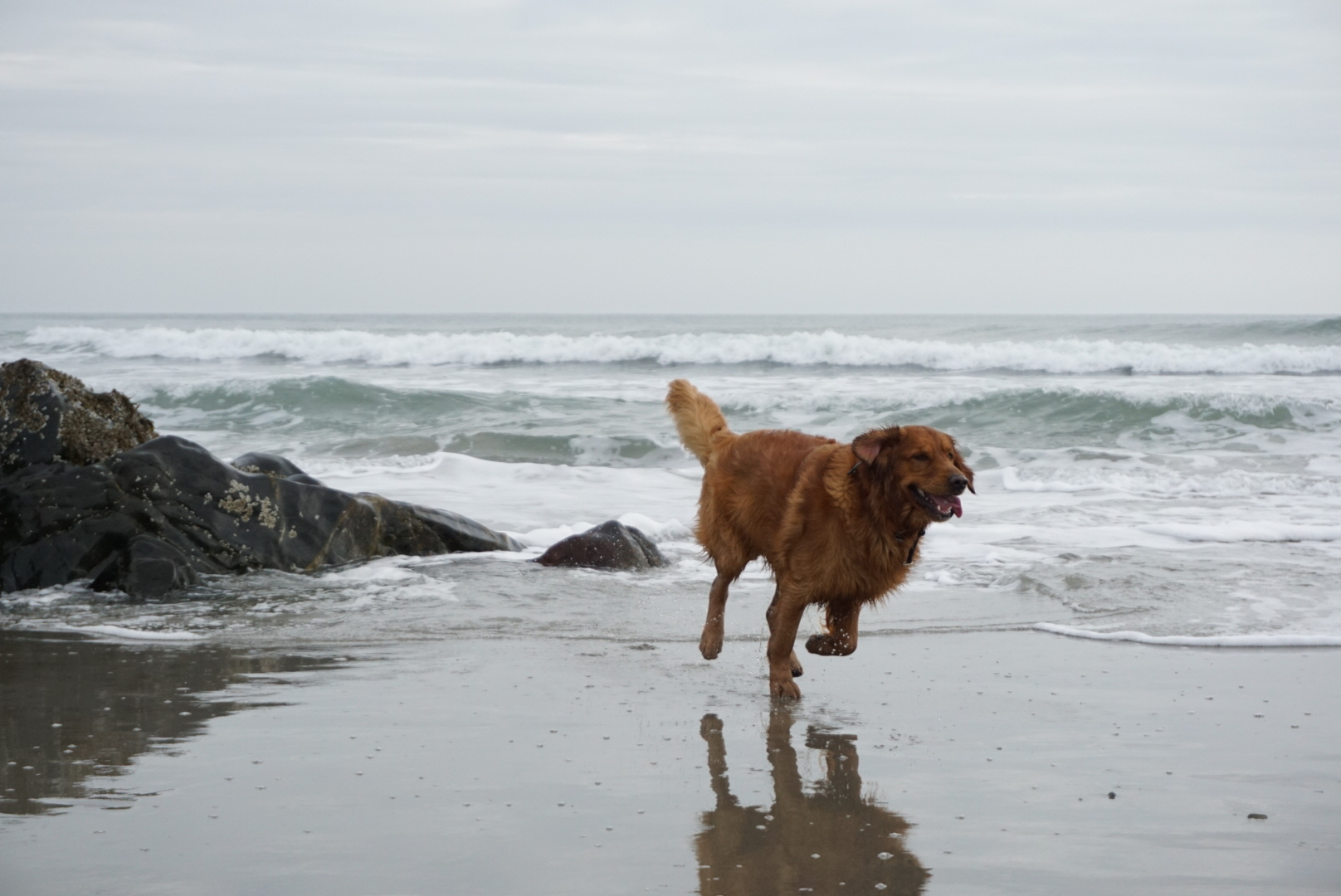 Amy is honestly one of the best breeders. So knowledgable, honest and compassionate. Also weekly she sent pictures and updates of our little guy and we were able to watch him grow up! Our little "Stuart" has only been with us 2 days and is the cutest ever! You can tell the amazing job Amy does with her dogs by how much our pup already knows. She really helps with the social aspect of their training.  Amy is by far the the creme of the crop!! Thank you Amy!! We love him!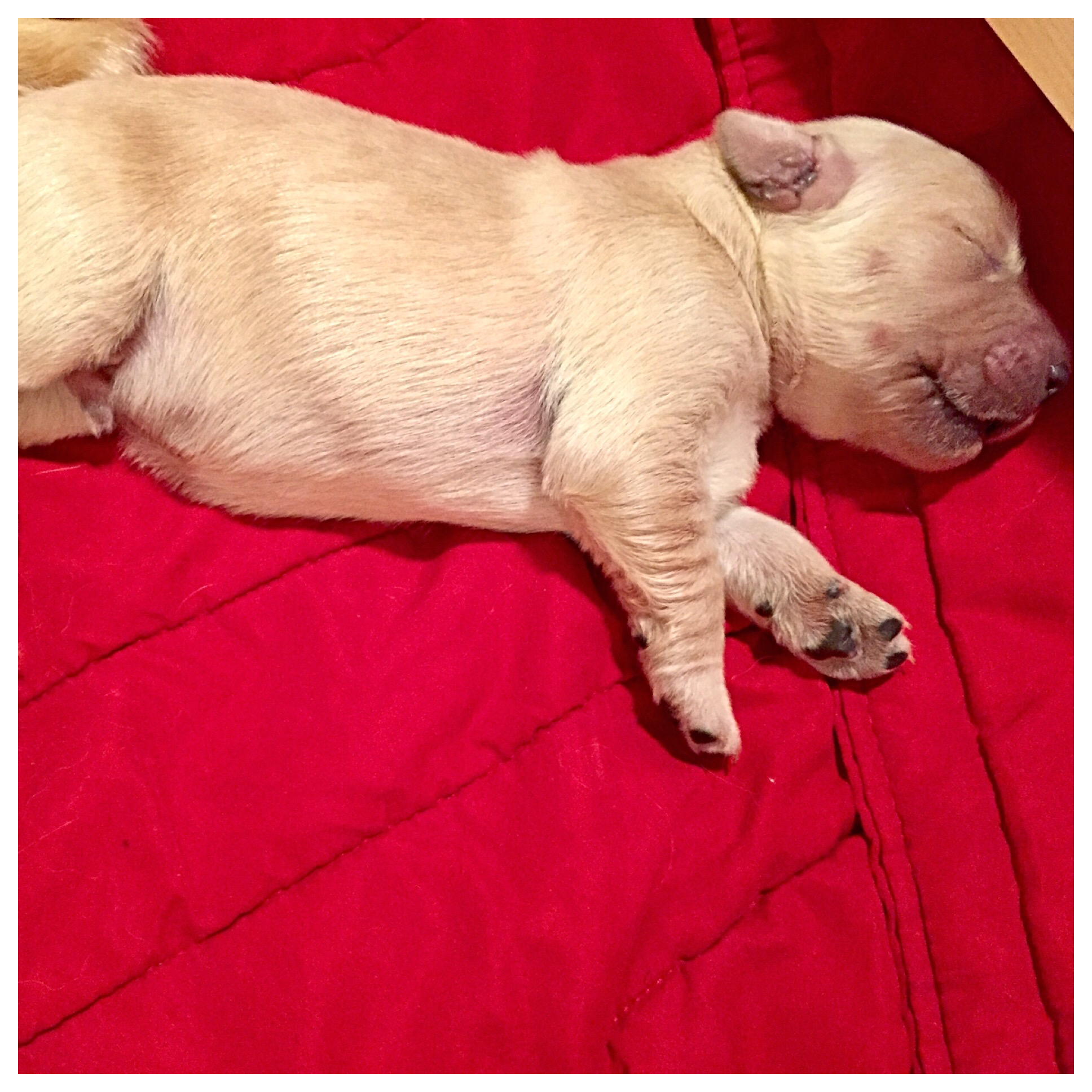 We recently bought an 8 week old puppy from Amy at akcgoldens we did lots of research and loved the  way these pups were raised in a loving home.  We also received weekly updates on our puppy from the time she was born until she was old enough to pick up.  She is a beautiful puppy and we are so happy that Lilly is now a part of our family.  We would absolutely recommend purchasing a puppy from Amy to anyone.  We love Lilly!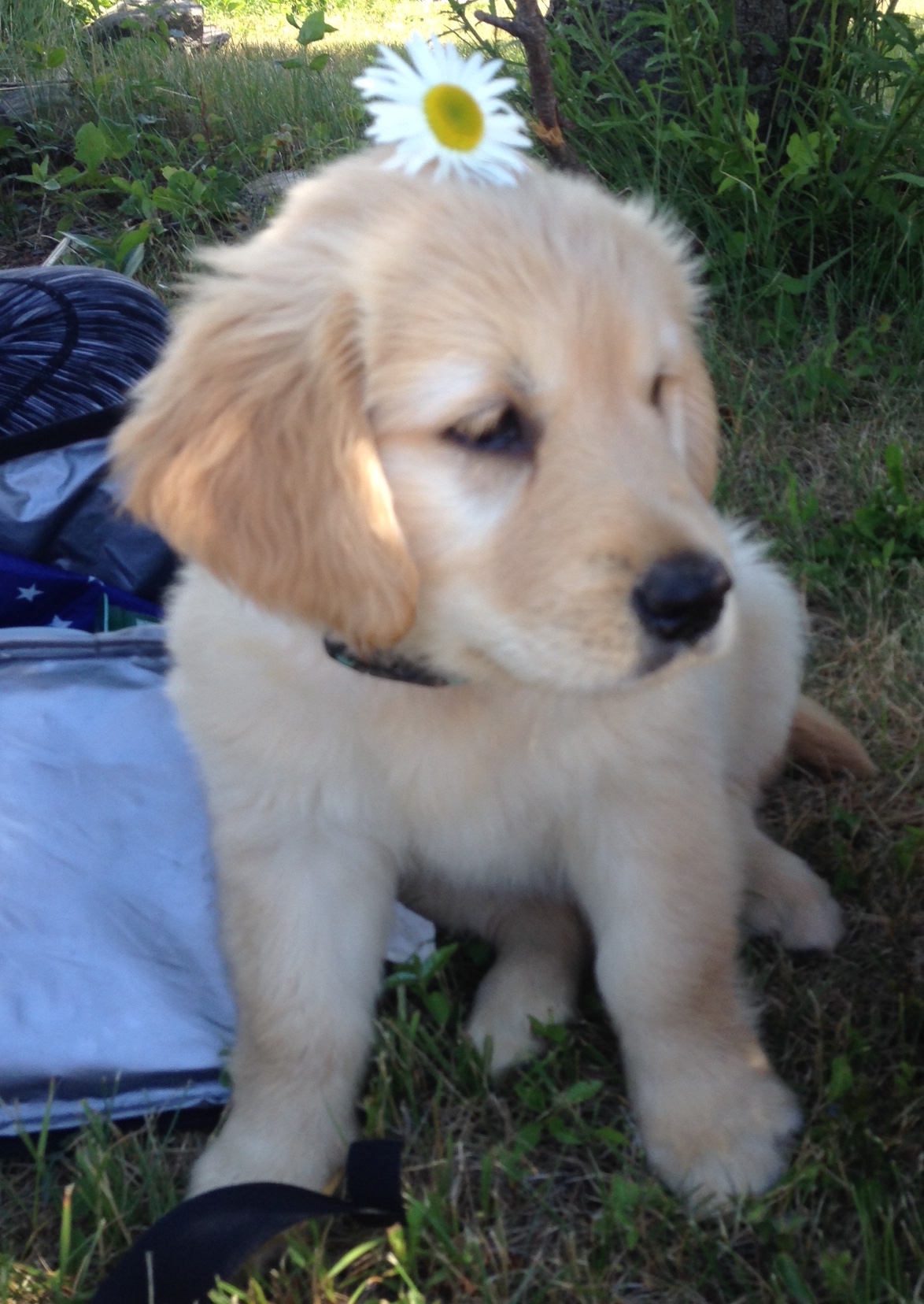 Becoming a dog owner was the best decision I have ever made. Getting Huckleberry Finn( aka Huck) at Golden Wizard Kennel was the second best decision I have ever made. Amy and her family do such a wonderful job socializing the puppies before you bring them home. Huck is loved by many for his playful, sweet demeanor. He has been so easy to house train. I am often asked who I used as a "trainer" and my response is always the same….he came this way.