Click on the dogs name to go to its pedigree and health clearances.
Golden's Wizard European Aspen
GOLDEN RETRIEVER WHITE GLDN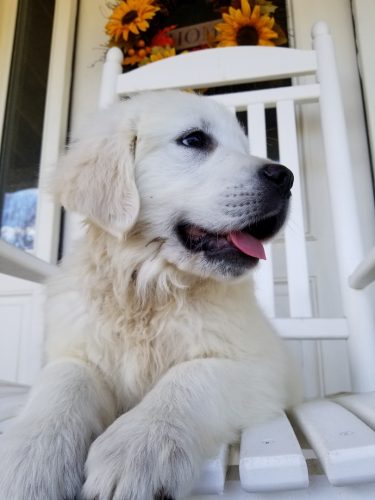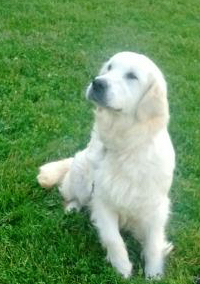 "Aspen" is our newest 2nd European white golden retriever female.  She has an amazingly fun and loving personality. "Aspen" has the coveted beautiful white color, and predominant bone that most European Golden's have.  She carries the beautiful thick English Cream stature, wide broad head accented with black round stunning eyes.  She has all of the European Foundation traits, soft personality, blocky head, balanced from head to toe.
Sandy Is The Gold Of Goldens Wizard
AKC #SS05171301
Petlink: 956000007652450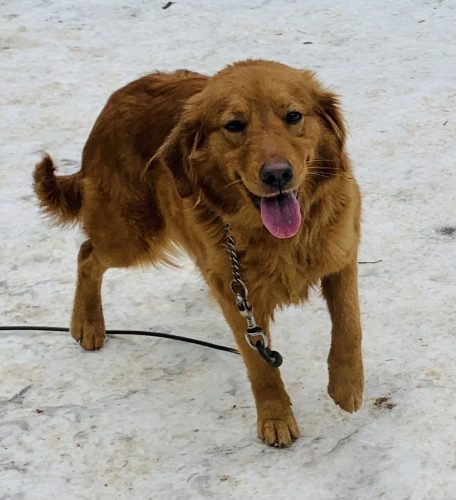 Sandy
"Sandy" is AKC registered and will grow to bring a new line American generation to Golden Wizards Kennel. Sandy parents come from a line of Golden Retrievers that are athletic and enjoy hunting.  Sandy has a beautiful dark red face! Her coat of fur is silky and thick.  She has all of the American Foundation traits, soft personality, calm demeanor, athletic and fun to be with.  What more can ask for…