Click on the dogs name to go to its pedigree and health clearances.
GOLDEN RETRIEVER WHITE GLDN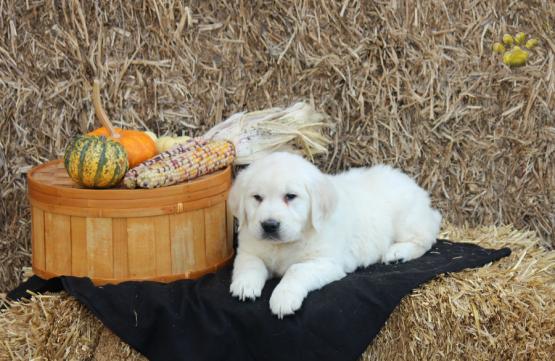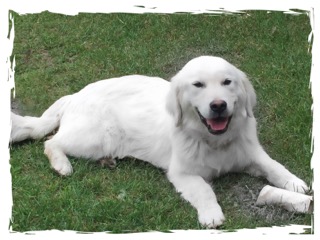 "Yukon" is our 1st European white golden retriever male.  He has an amazingly fun and loving personality. He is so sweet with the kids and everyone he meets yet he loves to go take a nice run outside or play ball.   His confirmation is above compare as his bloodline comes from the top! He is such a snuggler that we don't think he knows that he is going to be a BIG dog!!!